News
Answers from the developers
We have a special round of questions and answers for you, with Gaijin Entertainment creative director Kirill Yudintsev!
Answers from the developers
We bet no one expected another bunch of questions so early! Click here for more information about the future plans.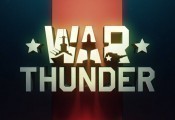 Ask your Questions: Q&A with the Developers
Got a question about War Thunder that you want to ask the developers? Here's your chance - in our very first Questions & Answer session where our developers will answer your questions directly on the website!