News
Chieftain Marksman: Top Scoring Shooter
War Thunder tankers will soon have the chance to sweep the skies clear with the new Chieftain Marksman SPAA coming to War Thunder as part of the upcoming update 1.79!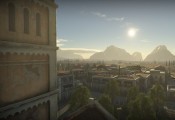 New Location: Italy
Countless battles have already unfolded in the Mediterranean theatre in War Thunder, but with update 1.79 tankers will get the chance to fight on the first Mediterranean ground map set in the Reggio Calabria province!
XM-1 (C) and XM-1 (GM): Ancestors of the Abrams
Two new and magnificent rank V tanks are coming to War Thunder! It's a story of a competition between two companies – Chrysler and General Motors – in creating a new main battle tank for the American army, which would soon become known around the world as the M1 Abrams.
Centurion AVRE: Engineer at War
The Centurion AVRE is an engineering vehicle based on a tank, equipped with a bulldozer scoop, reactive armour and a special cannon designed to destroy buildings and fortifications – with almost 16 kg of explosives in every shot!
T-64BV: Defence Reaction
The T-64BV is a new researchable modification for the T-64B tanks, which adds a reactive set in War Thunder update 1.79. Pimp the tank!
Type 90: The Lightweight Heavy Hitter
The Type 90 is a Japanese third generation main battle tank, developed in the late '80s as a replacement to the outdated Type 61 and Type 74. Coming with update 1.79, fans of Japanese ground vehicles may expect the arrival of the long-awaited Type 90 to the top ranking battles of War Thunder!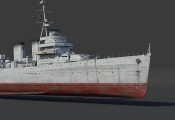 The first Light Cruisers in War Thunder
The first two models of light cruisers presented in War Thunder are the British HMS Enterprise, an Emerald-class light cruiser, and the Italian Giussano-class light cruiser Bartolomeo Colleoni.