System Requirements
Minimum
OS: Windows 7 SP1/8/10 (64 bit)
Processor: Dual-Core 2.2 GHz
Memory: 4GB
Video Card: DirectX 10.1 level video card: AMD Radeon 77XX / NVIDIA GeForce GTX 660. The minimum supported resolution for the game is 720p.
Network: Broadband Internet connection
Hard Drive: 17 GB
Recommended
OS: Windows 10/11 (64 bit)
Processor: Intel Core i5 or Ryzen 5 3600 and better
Memory: 16 GB and more
Video Card: DirectX 11 level video card or higher and drivers: Nvidia GeForce 1060 and higher, Radeon RX 570 and higher
Network: Broadband Internet connection
Hard Drive: 95 GB
Minimum
OS: Mac OS Big Sur 11.0 or newer
Processor: Core i5, minimum 2.2GHz (Intel Xeon is not supported)
Memory: 6 GB
Video Card: Intel Iris Pro 5200 (Mac), or analog from AMD/Nvidia for Mac. Minimum supported resolution for the game is 720p with Metal support.
Network: Broadband Internet connection
Hard Drive: 17 GB
Recommended
OS: Mac OS Big Sur 11.0 or newer
Processor: Core i7 (Intel Xeon is not supported)
Memory: 8 GB
Video Card: Radeon Vega II or higher with Metal support.
Network: Broadband Internet connection
Hard Drive: 95 GB
Minimum
OS: Most modern 64bit Linux distributions
Processor: Dual-Core 2.4 GHz
Memory: 4 GB
Video Card: NVIDIA 660 with latest proprietary drivers (not older than 6 months) / similar AMD with latest proprietary drivers (not older than 6 months; the minimum supported resolution for the game is 720p) with Vulkan support.
Network: Broadband Internet connection
Hard Drive: 17 GB
Recommended
OS: Ubuntu 20.04 64bit
Processor: Intel Core i7
Memory: 16 GB
Video Card: NVIDIA 1060 with latest proprietary drivers (not older than 6 months) / similar AMD (Radeon RX 570) with latest proprietary drivers (not older than 6 months) with Vulkan support.
Network: Broadband Internet connection
Hard Drive: 95 GB
War Thunder is the most comprehensive free-to-play, cross-platform, MMO military game for Windows, Linux, Mac, PlayStation®4, PlayStation®5, Xbox One and Xbox Series X|S dedicated to aviation, armoured vehicles, and naval vessels from the early 20th century to the most advanced modern combat units. Join now and take part in major battles on land, in the air and at sea, fighting with millions of other players from all over the world in an ever-evolving environment.
In War Thunder, aircraft, attack helicopters, ground forces and naval vessels collaborate in realistic competitive battles. You can choose from over 2,000 vehicles from the early 20th century to the most modern combat units, in an extensive variety of combat situations many of which are exclusive. You can find yourself blasting your pursuers from a bomber turret, defending your teammates on the ground from an air raid with anti-aircraft guns, shooting down enemy aircraft with a firestorm from multiple rocket launchers, or trying to sink an enemy warship with a torpedo from a fast attack boat.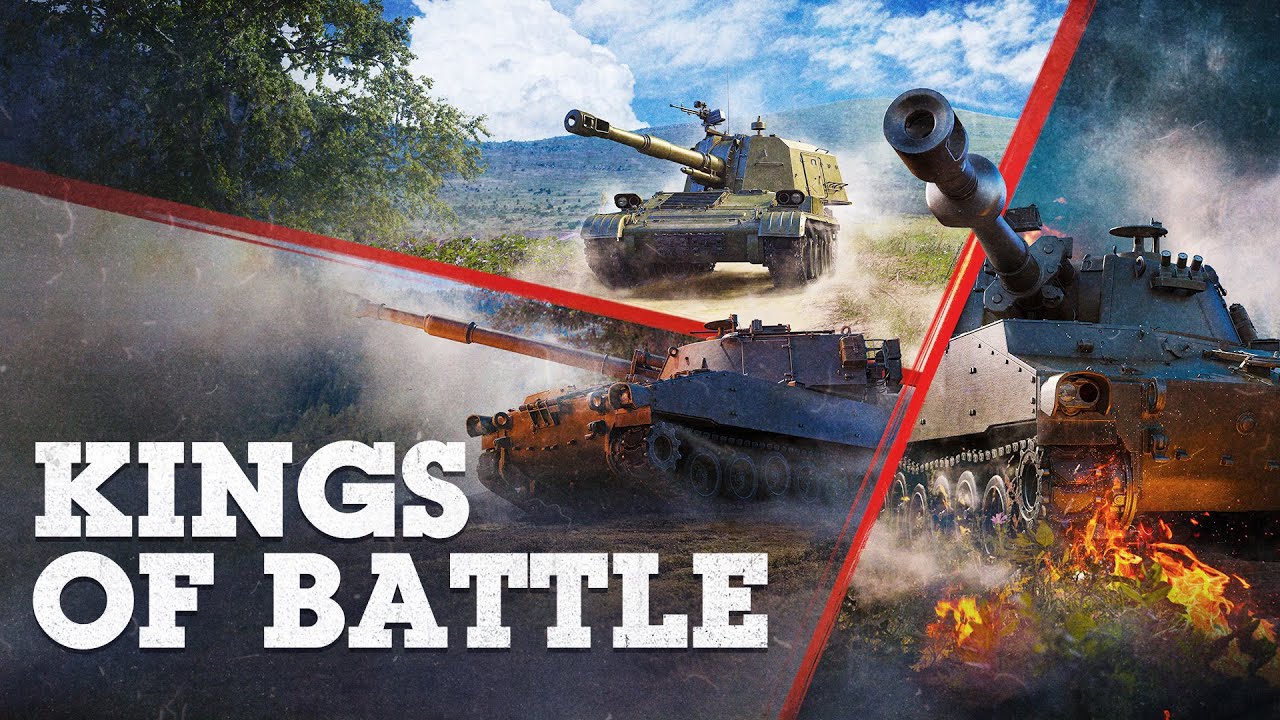 WAR THUNDER FEATURES
Over 2,000 highly detailed aircraft, helicopters, ground vehicles, warships and other combat vehicles crafted carefully from historical documents and surviving sources.

Regular content updates including new vehicles, maps, missions and nations.

100 maps representing the main historical battle theaters.

Seamless cross-platform gameplay between Windows PC, Linux, Mac, PlayStation®4, PlayStation®5, Xbox One with Xbox Series X|S – everyone on the same server.

Intense PvP experiences in full-scale combat missions at various difficulty settings for all play styles and degrees of experience.

Astonishing graphics, authentic sound effects and beautiful music creating an atmosphere to fully immerse yourself in.

Rich PvE content including dynamic historical campaigns and solo missions.

Create custom content for War Thunder and share it on War Thunder Live, with the prospect of earning real money through the Revenue Share Partner System!
Four types of armed forces
Of ten countries involved in military conflicts
Ground forces
Aviation
Fleet
Helicopters
FAQ
General Questions
What is War Thunder?

War Thunder is the largest free-to-play multiplayer online game featuring military vehicles from the early 20th century until present time. Aviation, ground vehicles, and naval forces fight together in one game and even in one battle, just as the real-life battles were fought. The appearance and characteristics of the vehicles in War Thunder are historically accurate, and their damage models are physically based.

What military vehicles are available in the game?

In War Thunder, you will find more than 2000 recreated models of aircraft, helicopters, ships, and both wheeled and tracked armoured vehicles. We are constantly working on adding more units to the game. New updates with modern prototypes and with models of vehicles from both WWII and the Cold War periods are released regularly. You can find the list of all currently available vehicles at wiki-page: wiki.warthunder.com

Do I need to buy the game and/or pay a subscription in order to play War Thunder?

You are free to download and play the game right away without any restrictions or subscription fees.

Can I play the game offline?

No, you need a permanent internet connection in order to play War Thunder. You can choose the server that suits you best (Russia, Europe, America, Asia) in the game mode selection menu.

How many players are able to play together?

In most game modes, the maps are designed for 32 players split into two teams. In certain events, the total number of players may reach 64 people. You can read more about the allocation of players among teams in our article about matchmaking.

Can different types of vehicles participate in one battle?

In combined battles, players fight together either with tanks and aircraft/helicopters or with ships and aircraft. Anti-air units such as SPAAGs and others provide a solid line of defence for allied armoured vehicles against aerial strikes, while a bomber can prove to be handy when you need to sink an enemy destroyer in a naval battle.
System Requirements
Minimum
OS: Windows 7 SP1/8/10 (64 bit)
Processor: Dual-Core 2.2 GHz
Memory: 4GB
Video Card: DirectX 10.1 level video card: AMD Radeon 77XX / NVIDIA GeForce GTX 660. The minimum supported resolution for the game is 720p.
Network: Broadband Internet connection
Hard Drive: 17 GB
Recommended
OS: Windows 10/11 (64 bit)
Processor: Intel Core i5 or Ryzen 5 3600 and better
Memory: 16 GB and more
Video Card: DirectX 11 level video card or higher and drivers: Nvidia GeForce 1060 and higher, Radeon RX 570 and higher
Network: Broadband Internet connection
Hard Drive: 95 GB
Minimum
OS: Mac OS Big Sur 11.0 or newer
Processor: Core i5, minimum 2.2GHz (Intel Xeon is not supported)
Memory: 6 GB
Video Card: Intel Iris Pro 5200 (Mac), or analog from AMD/Nvidia for Mac. Minimum supported resolution for the game is 720p with Metal support.
Network: Broadband Internet connection
Hard Drive: 17 GB
Recommended
OS: Mac OS Big Sur 11.0 or newer
Processor: Core i7 (Intel Xeon is not supported)
Memory: 8 GB
Video Card: Radeon Vega II or higher with Metal support.
Network: Broadband Internet connection
Hard Drive: 95 GB
Minimum
OS: Most modern 64bit Linux distributions
Processor: Dual-Core 2.4 GHz
Memory: 4 GB
Video Card: NVIDIA 660 with latest proprietary drivers (not older than 6 months) / similar AMD with latest proprietary drivers (not older than 6 months; the minimum supported resolution for the game is 720p) with Vulkan support.
Network: Broadband Internet connection
Hard Drive: 17 GB
Recommended
OS: Ubuntu 20.04 64bit
Processor: Intel Core i7
Memory: 16 GB
Video Card: NVIDIA 1060 with latest proprietary drivers (not older than 6 months) / similar AMD (Radeon RX 570) with latest proprietary drivers (not older than 6 months) with Vulkan support.
Network: Broadband Internet connection
Hard Drive: 95 GB