News
Vehicle review: Saab J29D
Today, we will discuss, some may say, the Swedish barrel with wings known as the Saab J29D and we are now happy to say that this surely is one of the more interesting and capable fighters at rank V.
Vehicles review - PG 02
This is one naval vessel that deserves to be legendary in the naval battles of War Thunder. For some - hated opponent and for others a boat that has given many hours of fun with playing it. The Wiki team tested this boat in battles and has shared their impressions with you!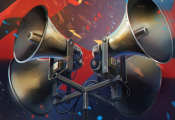 The results of the short guides competition
Awesome! You've proven you can handle it, and now everyone you've taught the wisdom of War Thunder to can handle it as well. We are now pleased to announce the winners of the competition!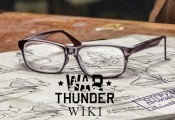 War Thunder Wiki: Short Guides Competition
Explain to newcomers about well-known mechanics in the game using the format of short videos or briefings to win valuable awards and the unique in-game title "Educator"!
War Thunder Wiki | Rangefinding
To make sure you will not make a mistake and to improve your chances of hitting the target, use the sights and rangefinding mechanics in game, which work just like their real counterparts - and the War Thunder Wiki team will help you to understand them!
B0 105 CB-2
Developed in the late 60s, BO 105 multipurpose helicopters were used for civilian and military needs in many countries. Check out our latest Wiki video on this interesting machine.
War Thunder Wiki: Z-20 Karl Galster
War Thunder not only continuously develops, but also expands. The War Thunder Wiki team can, at times, struggle to keep up with the pace that new and exciting developments are introduced, but nevertheless, they strive to bring you the most up to date information!
War Thunder Wiki: Magach 3
Today the War Thunder Wiki team will experience one of the deepest upgrades of the American M48 tank which received dynamic protection in the recent update.
Martin-Baker M.B.5
The M.B.5 was the last prototype in a series of high-performance aircraft built by the Martin-Baker company in the mid 1940s. This fighter aircraft was distinguished by stunning flight characteristics