News
14 March 2017
Update 1.67 "Assault" stream
---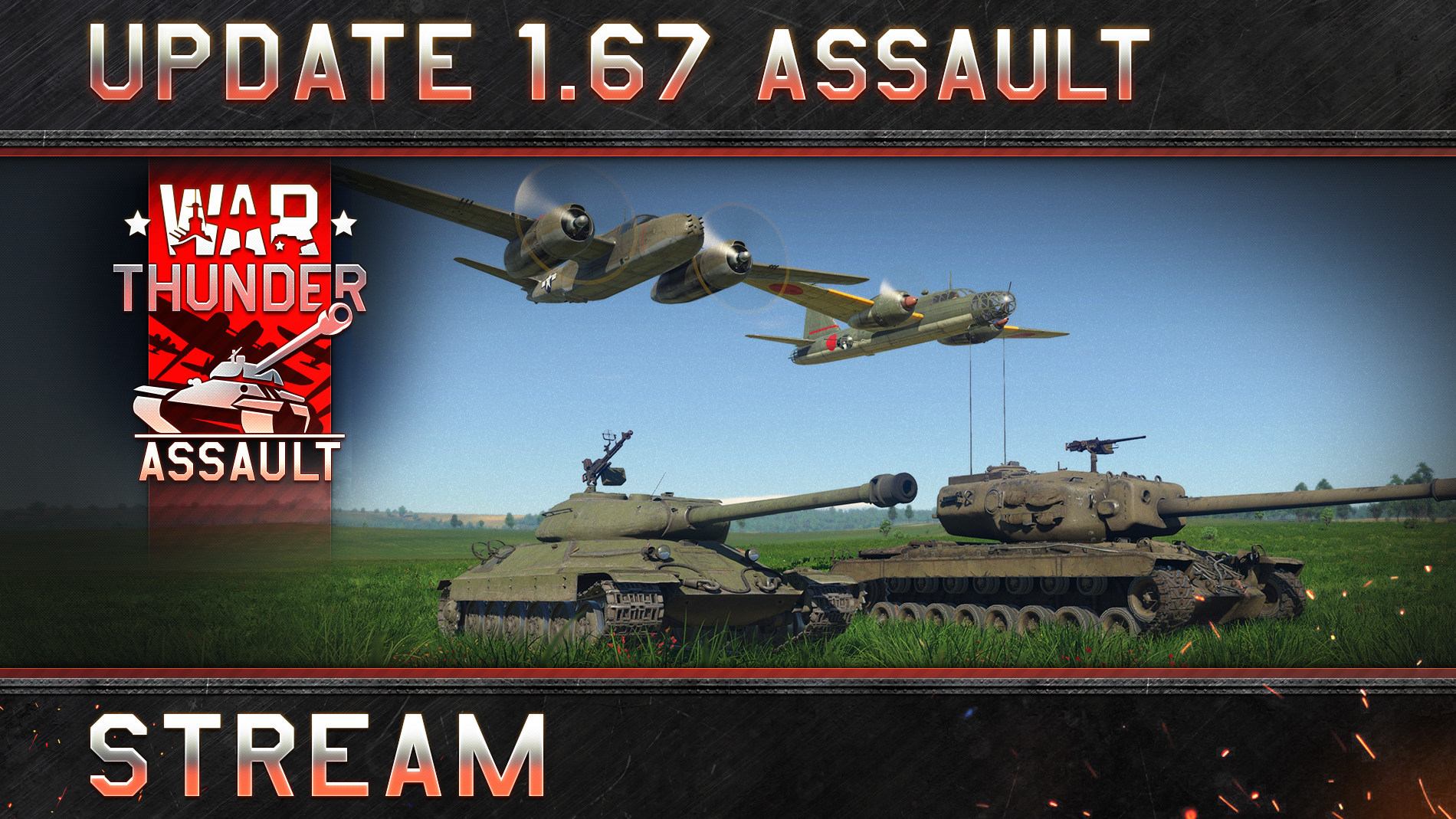 ---
Dear friends, War Thunder's new update: 1.67 "Assault", will soon become available to all our players and we invite you to check out the new vehicles and features during the official live stream.
---
March 14th at 16:30 GMT, watch Update 1.67 "Assault" stream
---
"The Soviet hammer" IS-6 and the heavy American T34 tank! Japanese Ki-67 and new U.S. A-26B with 14 offensive MGs, new locations, gun stabilizers and much more in our live stream!
---
Previous Development Blogs: