System Requirements
Minimum
OS: Windows 7 SP1/8/10 (64 bit)
Processor: Dual-Core 2.2 GHz
Memory: 4GB
Video Card: DirectX 10.1 level video card: AMD Radeon 77XX / NVIDIA GeForce GTX 660. The minimum supported resolution for the game is 720p.
Network: Broadband Internet connection
Hard Drive: 17 GB
Recommended
OS: Windows 10/11 (64 bit)
Processor: Intel Core i5 or Ryzen 5 3600 and better
Memory: 16 GB and more
Video Card: DirectX 11 level video card or higher and drivers: Nvidia GeForce 1060 and higher, Radeon RX 570 and higher
Network: Broadband Internet connection
Hard Drive: 95 GB
Minimum
OS: Catalina v.10.15 or newer
Processor: Core i5, minimum 2.2GHz (Intel Xeon is not supported)
Memory: 6 GB
Video Card: Intel Iris Pro 5200 (Mac), or analog from AMD/Nvidia for Mac. Minimum supported resolution for the game is 720p with Metal support.
Network: Broadband Internet connection
Hard Drive: 17 GB
Recommended
OS: OS Big Sur v. 10.16 or newer
Processor: Core i7 (Intel Xeon is not supported)
Memory: 8 GB
Video Card: Radeon Vega II or higher with Metal support.
Network: Broadband Internet connection
Hard Drive: 95 GB
Minimum
OS: Most modern 64bit Linux distributions
Processor: Dual-Core 2.4 GHz
Memory: 4 GB
Video Card: NVIDIA 660 with latest proprietary drivers (not older than 6 months) / similar AMD with latest proprietary drivers (not older than 6 months; the minimum supported resolution for the game is 720p) with Vulkan support.
Network: Broadband Internet connection
Hard Drive: 17 GB
Recommended
OS: Ubuntu 20.04 64bit
Processor: Intel Core i7
Memory: 16 GB
Video Card: NVIDIA 1060 with latest proprietary drivers (not older than 6 months) / similar AMD (Radeon RX 570) with latest proprietary drivers (not older than 6 months) with Vulkan support.
Network: Broadband Internet connection
Hard Drive: 95 GB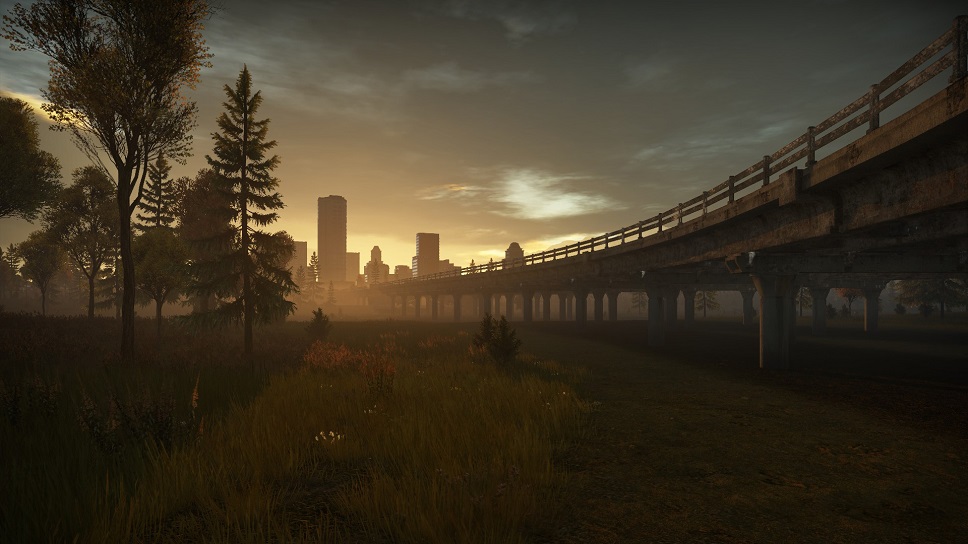 We continue to expand the number of locations represented in War Thunder with every update, and update 1.87 won't be an exception to that. Today, we're happy to present to our players a new location for ground battles, set in beautiful Alaska!
Briefly: A new location for ground battles, inspired by the mountain regions of Alaska.
In update 1.87, we're happy to present a new location for ground battles, set in the stunning mountainous landscape of Alaska. Specifically, players will battle for control over a small Alaskan town and its imminent surroundings, fighting on wide city streets between skyscrapers in one engagement and dense evergreen forests in the other.
The main focus of battles taking place on this location will be centered around the strategic zones situated within the city itself. Depending on the battle type, players may find themselves contesting ground on either the town's more open outskirts, where lighter vehicles and tank destroyers can especially benefit from better visibility and longer engagement distances, or the city center itself, where the more frantic close-quarters engagements will take place, more suitable for heavy brawlers.
The new Alaska map will become available in ground battles with the release of the upcoming update 1.87. We hope you enjoy it! Until then, stay tuned for more news on the next update coming to War Thunder. We'll see you in battle!
---
Previous devblogs: