News
Victory Day Specials in War Thunder
Both the 8th and 9th of May are celebrated throughout the world as Victory Day; the day which saw the Nazi war machine defeated. Let's celebrate this historic day in War Thunder with events, specials, discounts and more! Hooray!
Day of Cosmonautics
For the 55th anniversary of the conquest of space - the Day of Cosmonautics - we have prepared a special event for explorers of high altitudes and speeds in War Thunder!
Air Duels: Corsair vs Hayate
Take over the helm of either the Hayate or Corsair and show what you can do in aerial duels over the Pacific! The battlefield - Iwo Jima - rewards the bravest pilots with Supply Boxes containing valuable items and decals!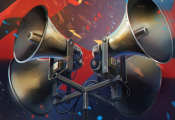 V for Victory!
Play the game throughout the weekend and receive the unique "Victory" decal by gaining five victories using vehicles of ranks III to V in Random Battles!
St. Patricks Day
St. Patrick's Day is a cultural and religious holiday celebrated on the 17th of March, and named in honour of the patron saint of Ireland.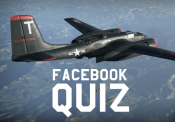 500k - Facebook Mastermind Quiz
To mark the occasion of achieving 500k followers in Facebook, we would like to offer up a nice little competition for all our players.
Team Deathmatch: Win rare vehicles!
Win the rare finnish KV-1B tank and American XF5F aircraft in our weekend Team Deathmatch special, where you only have to worry about one thing: Shooting down the enemy!
Tank Duels: Crusader vs Pz.III at El Alamein
New duels, new faces, tankers! From the 26th of February you will have the opportunity not only to participate in historical battles in the Pz III J and the Crusader Mk II, but also unlock completly new tanker profile icons if you will be one of the best duelists!
Valentine's Day in War Thunder
The Archer will be firing its arrows from cupid, and the Valentine will make sure the message of affection is received. Join in the fun with the perfect match made in heaven.
Air Duels: Spitfire vs Bf.109
Take part in Air Duels whilst flying late-war Bf 109 and Spitfire aircraft. Destroy the enemy and receive 'Supply Boxes' containing valuable items!