System Requirements
Minimum
OS: Windows 7 SP1/8/10 (64 bit)
Processor: Dual-Core 2.2 GHz
Memory: 4GB
Video Card: DirectX 10.1 level video card: AMD Radeon 77XX / NVIDIA GeForce GTX 660. The minimum supported resolution for the game is 720p.
Network: Broadband Internet connection
Hard Drive: 17 GB
Recommended
OS: Windows 10/11 (64 bit)
Processor: Intel Core i5 or Ryzen 5 3600 and better
Memory: 16 GB and more
Video Card: DirectX 11 level video card or higher and drivers: Nvidia GeForce 1060 and higher, Radeon RX 570 and higher
Network: Broadband Internet connection
Hard Drive: 95 GB
Minimum
OS: Mac OS Big Sur 11.0 or newer
Processor: Core i5, minimum 2.2GHz (Intel Xeon is not supported)
Memory: 6 GB
Video Card: Intel Iris Pro 5200 (Mac), or analog from AMD/Nvidia for Mac. Minimum supported resolution for the game is 720p with Metal support.
Network: Broadband Internet connection
Hard Drive: 17 GB
Recommended
OS: Mac OS Big Sur 11.0 or newer
Processor: Core i7 (Intel Xeon is not supported)
Memory: 8 GB
Video Card: Radeon Vega II or higher with Metal support.
Network: Broadband Internet connection
Hard Drive: 95 GB
Minimum
OS: Most modern 64bit Linux distributions
Processor: Dual-Core 2.4 GHz
Memory: 4 GB
Video Card: NVIDIA 660 with latest proprietary drivers (not older than 6 months) / similar AMD with latest proprietary drivers (not older than 6 months; the minimum supported resolution for the game is 720p) with Vulkan support.
Network: Broadband Internet connection
Hard Drive: 17 GB
Recommended
OS: Ubuntu 20.04 64bit
Processor: Intel Core i7
Memory: 16 GB
Video Card: NVIDIA 1060 with latest proprietary drivers (not older than 6 months) / similar AMD (Radeon RX 570) with latest proprietary drivers (not older than 6 months) with Vulkan support.
Network: Broadband Internet connection
Hard Drive: 95 GB
Italian National Unity and Armed Forces Day
On November 3rd, 1918, Austria-Hungary capitulated in World War I, its territorial concessions allowing Italy to complete its reunification that began way back in the middle of the XIX century. Thus November 4th, the day that the armistice went into effect, is celebrated as National Unity and Armed Forces Day. Italians were celebrating it before Mussolini's rise to power, during his premiership and after where it's the only holiday to have remained in effect for the past century.
From November 4th (11:00 GMT) until November 7th (07:00 GMT), play 3 battles using Italian vehicles (rank III or higher, with an activity of not less than 70%) to receive the "The Heart of Italy" decal.
Complete the task in random battles, except for Enduring Confrontation missions and [Assault] mode. Track your progress in the hangar by clicking Nickname → Achievements → Holidays → Italian National Unity Day.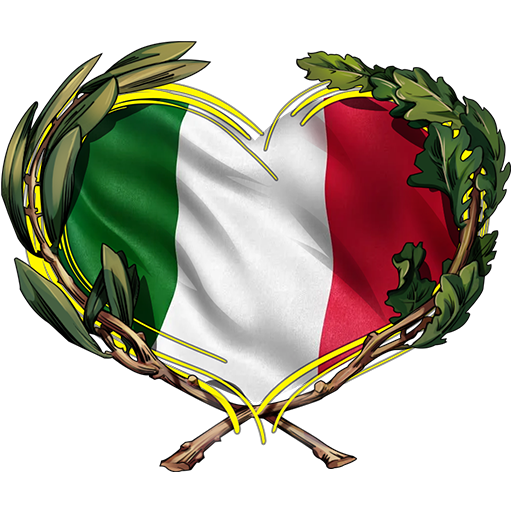 Find the achieved decal in the customization menu, "Holidays" tab.
During the event the tank destroyer M43 "G.C. Leoncello" from the Italian research tree will be available for purchase with Golden Eagles. It has durable front armor and a powerful gun that's able to easily take out your opponents. Just remember to find cover during long reload times!
Note: War Thunder anniversary discounts do not apply to the M43 "G.C. Leoncello".