News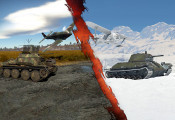 New Beginner's Packs!
In addition to the US Beginner's Pack, we are introducing two new packs which are perfect for beginner tankers and pilots, helping you to comfortably start out in the game.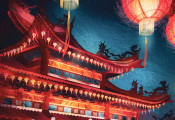 The Lunar New Year 2020
It's Lunar New Year! East Asia is preparing for a great feast which we will also join by adding a new fighting beast to the army of the year's symbols.
War Thunder Birthday Sale!
We continue to celebrate the 7th anniversary of War Thunder and would like to offer you special bundles and discounts in the Gaijin store.
Update 1.87 pre-orders!
We are happy to announce that new pre-order packs with 1.87 update premium vehicles are available in the Gaijin store! Hurry up to get unique pre-order bonuses, as well as save some money in case you already own any pack included in new bundles!
Type 74 mod G/Kai and Pre-Order of the Japanese Packs
The Type 74 mod G/Kai is the last and highly modernised 1990s version of the familiar Japanese MBT. In update 1.87, tankers may look forward to having the chance to command one of the most highly anticipated Japanese ground vehicles, coming soon to War Thunder!