News
Summer Sale!
We have unique bundles and standalone packs with discount for the Summer Sale!
May sale in War Thunder!
In-game discounts for vehicles of all nations, discounts in the Gaijin.Net store as well as discounts for premium accounts and other game items.
Stay home and stay safe offer
Dear War Thunder players! We hope you and your loved ones are staying safe at home, and we have prepared a special offer that will allow you to spend your time in War Thunder with the maximum efficiency!
New Beginner's Packs!
In addition to existing Beginner's packs, we are introducing two more - Japanese and British one.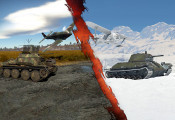 New Beginner's Packs!
In addition to the US Beginner's Pack, we are introducing two new packs which are perfect for beginner tankers and pilots, helping you to comfortably start out in the game.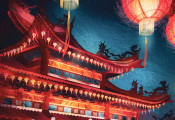 The Lunar New Year 2020
It's Lunar New Year! East Asia is preparing for a great feast which we will also join by adding a new fighting beast to the army of the year's symbols.
War Thunder Birthday Sale!
We continue to celebrate the 7th anniversary of War Thunder and would like to offer you special bundles and discounts in the Gaijin store.