System Requirements
Minimum
OS: Windows 7 SP1/8/10 (64 bit)
Processor: Dual-Core 2.2 GHz
Memory: 4GB
Video Card: DirectX 10.1 level video card: AMD Radeon 77XX / NVIDIA GeForce GTX 660. The minimum supported resolution for the game is 720p.
Network: Broadband Internet connection
Hard Drive: 17 GB
Recommended
OS: Windows 10/11 (64 bit)
Processor: Intel Core i5 or Ryzen 5 3600 and better
Memory: 16 GB and more
Video Card: DirectX 11 level video card or higher and drivers: Nvidia GeForce 1060 and higher, Radeon RX 570 and higher
Network: Broadband Internet connection
Hard Drive: 95 GB
Minimum
OS: Mac OS Big Sur 11.0 or newer
Processor: Core i5, minimum 2.2GHz (Intel Xeon is not supported)
Memory: 6 GB
Video Card: Intel Iris Pro 5200 (Mac), or analog from AMD/Nvidia for Mac. Minimum supported resolution for the game is 720p with Metal support.
Network: Broadband Internet connection
Hard Drive: 17 GB
Recommended
OS: Mac OS Big Sur 11.0 or newer
Processor: Core i7 (Intel Xeon is not supported)
Memory: 8 GB
Video Card: Radeon Vega II or higher with Metal support.
Network: Broadband Internet connection
Hard Drive: 95 GB
Minimum
OS: Most modern 64bit Linux distributions
Processor: Dual-Core 2.4 GHz
Memory: 4 GB
Video Card: NVIDIA 660 with latest proprietary drivers (not older than 6 months) / similar AMD with latest proprietary drivers (not older than 6 months; the minimum supported resolution for the game is 720p) with Vulkan support.
Network: Broadband Internet connection
Hard Drive: 17 GB
Recommended
OS: Ubuntu 20.04 64bit
Processor: Intel Core i7
Memory: 16 GB
Video Card: NVIDIA 1060 with latest proprietary drivers (not older than 6 months) / similar AMD (Radeon RX 570) with latest proprietary drivers (not older than 6 months) with Vulkan support.
Network: Broadband Internet connection
Hard Drive: 95 GB
Battle Pass: season "Armored Elephant"
Time for an upgrade, soldiers. We're opening the 7th season of the War Thunder Battle Pass!
Open new stages and get unique premium combat vehicles, as well as tons of prizes: decals, 3D decorations, profile icons and a unique loading screen and title!
April 27th — July 27th
Battle Pass season 7
Season awards
Every season there's a new set of awards. See the full list in the Battle Pass tab in the hangar, or check out our wiki. Here are the key awards for season 7:
HMS Cadiz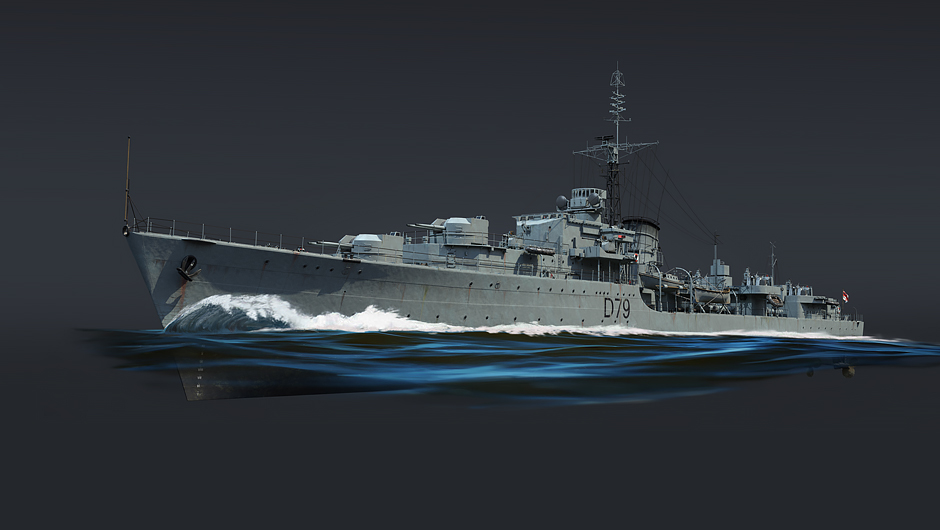 The British Battle-class destroyer wields an outstanding short-range AA battery and main caliber guns grouped on the ship's fore.
F-6C-10
The reconnaissance version of the American P-51 Mustang piston engined fighter in service with the French air force. High max speed and shredding .50's in the wings!
"Emblem of the 31st Armored Division"
"Emblem of the headquarters of the 6th group"
"Emblem of the 1st brigade"
"Emblem of the No. 27 Squadron RAF"
Premium Account
Beginning this season, I-II rank award vehicles are replaced with Premium account offers that are useful for both newcomers, and seasoned veterans.
All rewards and challenges for season 7
About the Battle Pass
Please note that the Battle Pass is completely free to claim if you obtain two Coupon Upgrades from stages in the previous season. They can be exchanged from the purchase menu for the "Firepower" season Battle Pass!
Battle Pass is a seasonal event during which you will earn progress points and use them to open new levels. Each opened level brings you a valuable reward, from Silver Lions and boosters to exclusive season prizes: decorations, profile icons and premium vehicles.
Open new stages and get awards at any time during the season.
How to participate
Play
You get progress points every day for entering the game.
From 1 to 5 points.
Complete Battle Tasks
See Battle Task descriptions in the game and get progress points for completing them.
From 2 to 5 points.
Complete Season Challenges
Season Challenges are very similar to Battle Tasks. One Challenge is available at the season's start. Every week you get another one or two challenges, three more can be unlocked by opening stages.
30 points.