In this digest we would like to tell you about our continuing work on improvements and fixes in the game. You can find information about all updates that have been released in War Thunder on the website special section.
Cards for special weaponry
If you suddenly forgot what characteristics a particular type of ammo has you can find out more about it right in battle by hovering over the shell icon in the action bar (list of ammunition and vehicle capabilities at the bottom of the screen).
In this update we have also added this handy card for rocket driven weapons on your armoured vehicles and ships. Additionally, you can find the amount in one salvo and the total ammunition amount for a vehicle on the indicator of smoke grenades. Try it out!
A little more improvement for distance rendering
In a previously published It's fixed! №2 we had fixed disappearing ground vehicles for aircraft at distances greater than 1 kilometer. But in some locations with difficult terrain the problem might sometimes be repeated.
Thanks to your reports, we found many such places and fixed the display of the vehicles in them.
New flares
In the rare night battles you definitely noticed the "drops" from command falling from the sky - flares that help to detect the enemy even if your vehicle doesn't have a night vision device. But we noticed your comments that the illumination from these projectiles wasn't enough for the entire battlefield which caused some problems, for example when driving from respawn points.
Accepted. New deliveries will use higher power illumination charges with a significantly larger illumination area from this update.
Improved gear selection when driving uphill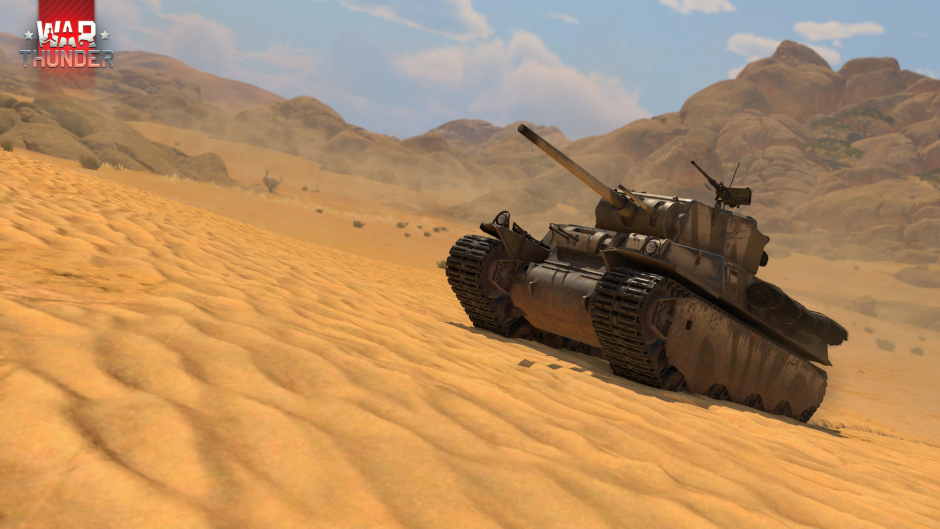 In the previous "It's fixed" digest we described work on the logic of selecting the right gear for downhill and uphill gear change. Downhill was fine but in travelling uphill we could see some weird moves - the driver might try to shift into a higher gear which was wrong because the vehicle didn't have enough power on such hills.
We have sent the drivers to the academy and now they will be better at selecting gear when going uphill on a regular incline.
Correct operation of the throttle
You probably got used to the fact that switching to wep mode and leaving it in an aircraft is done by a short press of the increase or decrease thrust button. It is convenient and understandable. Unfortunately, this mechanism broke and switching to normal 100% thrust suddenly became difficult.
We put everything back the way it was. It is now easy again to switch WEP on and off with a short press on the thrust control button as before.
Modifying virtual reality (VR)
We continue on working to improve the performance in the game of VR headsets. This time we have fixed the double image in the mirrors of aircraft, the disappearance of some objects in the right lens of your headset and the vignette of the AGM-65 Maverick missiles, which wasn't moving in the view.
We are continuing to work on fixing bugs in War Thunder VR mode and would like to thank all players who have reported issues to us they have found in VR mode.
The changes you feel
For this digest we have prepared a large set of useful fixes and game improvements. Be sure to read the full list which we have prepared in the separate changelog - there are many interesting things.
Once again, many thanks for all your bug reports that you submitted in our bug report section on the War Thunder forums.