"Steel Centurion": Warbonds
The Warbond shop is available from rank III and is part of the Battle Pass. You purchase items with a special currency - Warbonds, which you can obtain by unlocking Battle Pass levels.
Open "Shop" → "Warbond shop" to see the assortment and we will show you some of the most interesting items.
M14/41 (47/40)
The Italian M14/41 (47/40) tank features an improved 47/40 mod.38 (47mm) cannon over its tech tree counterpart that allows for better penetration and handling on this well loved chassis. Tankers already familiar with the playstyle of low rank Italian vehicles will be all too acquainted with the cautious yet versatile playstyle the M14/41 series offers and the 47/40 is no exception. With angled armour on the defensive and decent all round mobility, be sure to add this Italian tank to your arsenal.
P-40F-5 Lafayette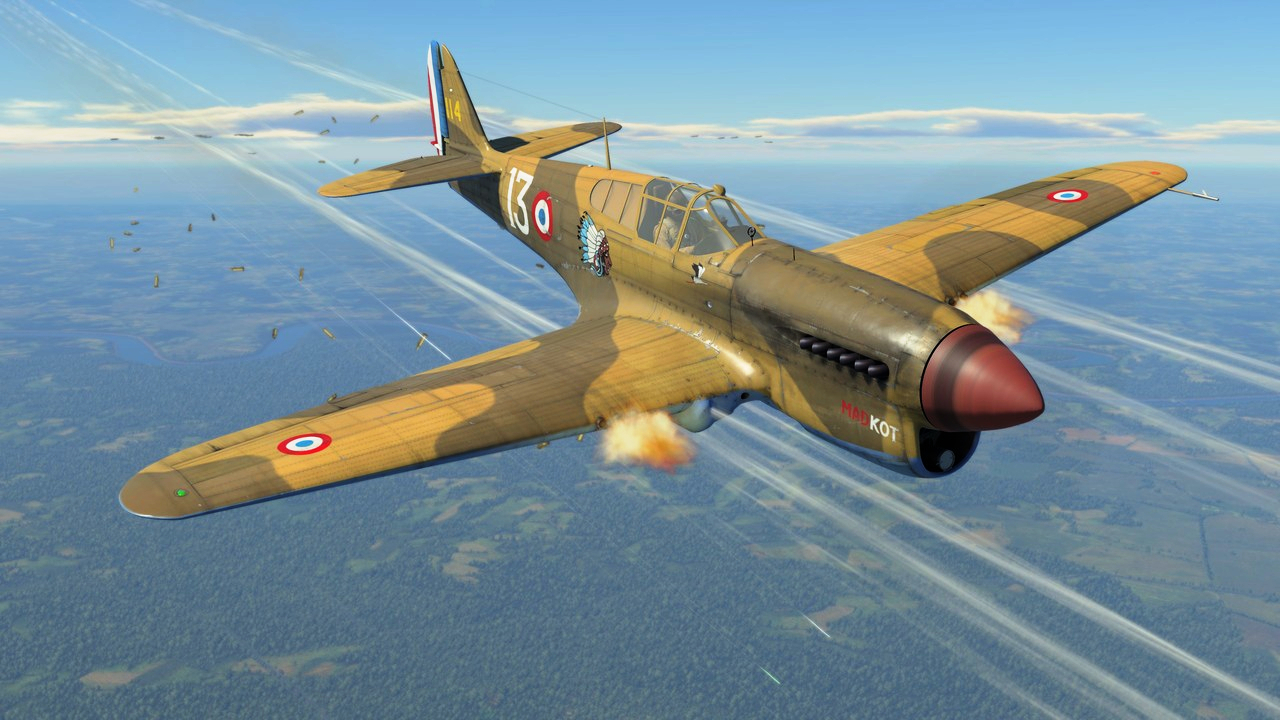 In honor of Lafayette Escadrille, we find this American classic fighting for the French! Given over to the North African Free French forces from 1942, the P-40F provides a superb low rank fighter aircraft for the French aviation tree! Featuring the potent battery of standard 6 x 12.7mm found on most US fighters of the period as well as a decent array of secondary presets with bombs for ground battles, add some American flavour to your French lineup!
MGB-75
The MGB-75 is a small but powerful British motor gun boat boasting powerful primary and secondary armament for its position. With excellent 360 degree firing angles, good traverse and decent magazine size, you will always have your sights on target and guns ablaze! Boost your progress in the British Coastal Fleet by adding this MGB to your dockyard!
All vehicles from the second season
★ MGB-75 (Britain, rank II)
★ Ki-45 hei/tei (China, rank II)
★ P-40F-5 Lafayette (France, rank II)
★ Pz.Kpfw. Churchill (Germany, rank III)
★ M14/41 (47/40) (Italy, rank II)
★ Chi-Ha Short Gun (Japan, rank II)
★ XP-50 (USA, rank III)
★ SMK (USSR, rank II)
"Fox" emblem
The 12th Bomber Squadron of the Royal Air Force was formed in 1915, fought on the fronts in both World Wars and still exists today.