News
Type 90: The Lightweight Heavy Hitter
The Type 90 is a Japanese third generation main battle tank, developed in the late '80s as a replacement to the outdated Type 61 and Type 74. Coming with update 1.79, fans of Japanese ground vehicles may expect the arrival of the long-awaited Type 90 to the top ranking battles of War Thunder!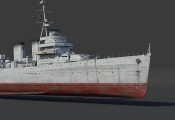 The first Light Cruisers in War Thunder
The first two models of light cruisers presented in War Thunder are the British HMS Enterprise, an Emerald-class light cruiser, and the Italian Giussano-class light cruiser Bartolomeo Colleoni.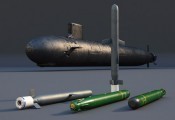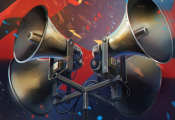 New music!
In update 1.77 "Advancing Storm" you will now be accompanied with the music from the nation for which you are playing, and for the newly added nations we have recorded new tracks which we present to you now!
Modern Tank Realism and Balance
Modern tanks can be challenging in terms of creating accurate 3D models and making them behave authentically, as most tank data is still classified. Let's have a look on how it was done.
Re.2000: The Italian Falcon
In War Thunder update 1.77 Advancing Storm, we are launching the long-awaited branch of Reggiane Italian fighters. Say hello to the first model – the Re.2000 serie 1!