News
Battle Royale — the training
Become the last player alive among dozens of opponents in a shrinking battle area! Pick the loot on the map to defeat all enemies up — blow them up with powerful artillery or repair all modules and restores the crew your tank in the battle. Choose tactics and find your optimal tank that will bring victory in the upcoming tournament with prizes!
Maginot Line
Participate in historical battles in Realistic Battles mode in the skies and ground of France!
Russia Day!
Russia Day (День России) is a national holiday in Russia, celebrated on the 12th of June every year since 1992. In commemoration of this day, people attend concerts, community events, and firework displays are seen throughout the day.
D-Day 75th anniversary - Normandy landings
In honor of the 75th anniversary of the Allied landings in Normandy we would like to begin a special event. Participate in historical battles and anniversary tournaments from the "D-Day" series, get authentic camouflages and vehicle decals. Don't miss out on the benefits of bundles in our shop.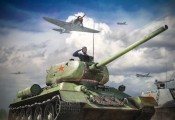 Defender of the Fatherland
Win unique decals and get reduction on 3 premium vehicles during our "Defender of the Fatherland" event!
Sea Voyage
Our brave sailors will go on a "Sea Voyage", in which pilots and ship commanders will be able to win premium vehicles and other prizes by completing the tasks in the combined naval battles!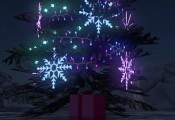 Festive delivery
Tonight Santa has been in a huge rush, and accidentally lost his bag! All his presents fell into water! Two teams of Christmas elves are here to help Santa!
Halloween in War Thunder!
According to old beliefs, evil spirits, during the night of the 1st of November, might do more than just interfere with your shells; so, wouldn't it be fitting if you were to take the place of these evil spirits? Take part in spooky races in the sky, and on the ground, to win some prizes!