System Requirements
Minimum
OS: Windows 7 SP1/8/10 (64 bit)
Processor: Dual-Core 2.2 GHz
Memory: 4GB
Video Card: DirectX 10.1 level video card: AMD Radeon 77XX / NVIDIA GeForce GTX 660. The minimum supported resolution for the game is 720p.
Network: Broadband Internet connection
Hard Drive: 17 GB
Recommended
OS: Windows 10/11 (64 bit)
Processor: Intel Core i5 or Ryzen 5 3600 and better
Memory: 16 GB and more
Video Card: DirectX 11 level video card or higher and drivers: Nvidia GeForce 1060 and higher, Radeon RX 570 and higher
Network: Broadband Internet connection
Hard Drive: 95 GB
Minimum
OS: Mac OS Big Sur 11.0 or newer
Processor: Core i5, minimum 2.2GHz (Intel Xeon is not supported)
Memory: 6 GB
Video Card: Intel Iris Pro 5200 (Mac), or analog from AMD/Nvidia for Mac. Minimum supported resolution for the game is 720p with Metal support.
Network: Broadband Internet connection
Hard Drive: 17 GB
Recommended
OS: Mac OS Big Sur 11.0 or newer
Processor: Core i7 (Intel Xeon is not supported)
Memory: 8 GB
Video Card: Radeon Vega II or higher with Metal support.
Network: Broadband Internet connection
Hard Drive: 95 GB
Minimum
OS: Most modern 64bit Linux distributions
Processor: Dual-Core 2.4 GHz
Memory: 4 GB
Video Card: NVIDIA 660 with latest proprietary drivers (not older than 6 months) / similar AMD with latest proprietary drivers (not older than 6 months; the minimum supported resolution for the game is 720p) with Vulkan support.
Network: Broadband Internet connection
Hard Drive: 17 GB
Recommended
OS: Ubuntu 20.04 64bit
Processor: Intel Core i7
Memory: 16 GB
Video Card: NVIDIA 1060 with latest proprietary drivers (not older than 6 months) / similar AMD (Radeon RX 570) with latest proprietary drivers (not older than 6 months) with Vulkan support.
Network: Broadband Internet connection
Hard Drive: 95 GB
Anniversary Tournament Live Stream with Twitch Drops!
We're inviting you to celebrate War Thunder's 11th Anniversary with a whole series of Esport tournaments! Our best modern aircraft pilots and seasoned tankers will come together to show their skills and compete live for your entertainment.
TWITCH DROP LIVE STREAMS
During the 4 weekends of the Anniversary Tournament, you'll be able to obtain a whole variety of our new Esport items.
Air Superiority 4v4 Campaign
October 28-29, November 4-5 from 15:15 until 22:00 UTC
Viewers of the Air Superiority tournament can receive:
F-16C "Golden Sun"
Barak II "Lightning Storm"
Yak-141 "Bumblebee"
"Esport Megaphone" decoration.
WT11 Fire-Front 5v5 Campaign
November 11-12, 18-19 15:15 until 22:00 UTC
Viewers of the Fire-Front 5v5 tournament can receive:
Tornado IDS ASSTA1 "Fliegonodrom"
MiG-29SMT "Quick Response"
F-16AJ "Hanagasumi"
AH-64D "Fire Starter"
Watch these tournaments and receive Twitch Drops exclusively on the English, German, French or Russian Official War Thunder Esport Channels!
These are game rewards for stream viewers on Twitch.
Yes! The longer you are watching War Thunder stream on WarThunder_eSports, WarThunder_eSports_RU, WarThunder_eSports_DE or WarThunder_eSports_FR channels, the more rewards you will get.
You need to link Gaijin and Twitch accounts:
Sign up or enter your Twitch account details on the website.
Enter the information from your Gaijin account you are playing War Thunder with on this page and click the "Link" button.
ATTENTION! If you are playing on PlayStation, Xbox or via Steam, click on the appropriate icon below without entering any data into the blank fields!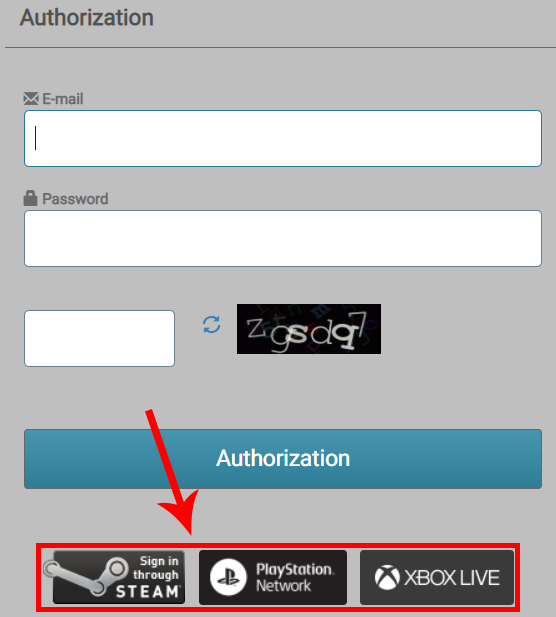 Press the "Allow" button!
Watch War Thunder streams marked "Drops enabled!".
You will receive a reward message on the Twitch broadcast page. Once you see it, you will need to click on the "Get" button. You can also do this in your Drops inventory.
ATTENTION! You can only earn rewards during the Twitch Drop campaigns
Rewards are available for everyone who plays War Thunder on PC, PlayStation 4, PlayStation 5, Xbox One and Xbox Series.
To stay up to date with all of the War Thunder Esports news and events, join our Discord community! Starting from today, we're giving away the following War Thunder Premium Bundles there:
ANNIVERSARY TOURNAMENTS
If you think you're skilled enough to compete with elite War Thunder players, you can try your best by applying for the tournaments here!
We have 9 celebratory tournaments for you to take part in. The prize fund is over 300,000 Golden Eagles, a variety of bundles and vehicle coupons, including the legendary E100, Esport camouflages, decals and unique titles.
We didn't forget about the Esport snail pack!
Meet the updated "Snailonidas" pack
"Hoplomachus Snail" decal
"Snailonidas" title
300 Golden Eagles