System Requirements
Minimum
OS: Windows 7 SP1/8/10 (64 bit)
Processor: Dual-Core 2.2 GHz
Memory: 4GB
Video Card: DirectX 10.1 level video card: AMD Radeon 77XX / NVIDIA GeForce GTX 660. The minimum supported resolution for the game is 720p.
Network: Broadband Internet connection
Hard Drive: 17 GB
Recommended
OS: Windows 10/11 (64 bit)
Processor: Intel Core i5 or Ryzen 5 3600 and better
Memory: 16 GB and more
Video Card: DirectX 11 level video card or higher and drivers: Nvidia GeForce 1060 and higher, Radeon RX 570 and higher
Network: Broadband Internet connection
Hard Drive: 95 GB
Minimum
OS: Mac OS Big Sur 11.0 or newer
Processor: Core i5, minimum 2.2GHz (Intel Xeon is not supported)
Memory: 6 GB
Video Card: Intel Iris Pro 5200 (Mac), or analog from AMD/Nvidia for Mac. Minimum supported resolution for the game is 720p with Metal support.
Network: Broadband Internet connection
Hard Drive: 17 GB
Recommended
OS: Mac OS Big Sur 11.0 or newer
Processor: Core i7 (Intel Xeon is not supported)
Memory: 8 GB
Video Card: Radeon Vega II or higher with Metal support.
Network: Broadband Internet connection
Hard Drive: 95 GB
Minimum
OS: Most modern 64bit Linux distributions
Processor: Dual-Core 2.4 GHz
Memory: 4 GB
Video Card: NVIDIA 660 with latest proprietary drivers (not older than 6 months) / similar AMD with latest proprietary drivers (not older than 6 months; the minimum supported resolution for the game is 720p) with Vulkan support.
Network: Broadband Internet connection
Hard Drive: 17 GB
Recommended
OS: Ubuntu 20.04 64bit
Processor: Intel Core i7
Memory: 16 GB
Video Card: NVIDIA 1060 with latest proprietary drivers (not older than 6 months) / similar AMD (Radeon RX 570) with latest proprietary drivers (not older than 6 months) with Vulkan support.
Network: Broadband Internet connection
Hard Drive: 95 GB
Meet Royal Guard, the 10th season of Battle Pass
Guards, to arms! The 10th season of Battle Pass, named , begins in War Thunder very soon!
By logging into the game and completing tasks and challenges you earn points that unlock Battle Pass levels, and each level earns you a reward! Among them — unique premium combat vehicles, decals, 3D decorations, profile icon, a loading screen and a title!
January 25th — April 26th
Battle Pass season 10
Season awards
Every season there's a new set of awards. See the full list in the Battle Pass tab in the hangar, or check out our wiki. Here are the key awards for season 10: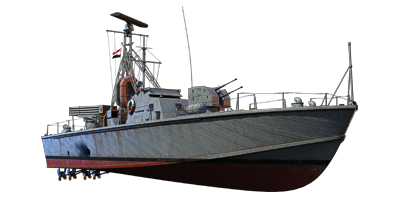 A Soviet motor boat in service with the Egyptian navy gets its rear turret and torpedoes dismantled to mount a howling multiple launch rocket system BM-21 "Grad".
Winter modification of the venerable German piston-engined fighter aircraft without landing gear shields. The aircraft bears the personal camo of the most successful Hungarian ace pilot Dezső Szentgyörgyi and is able to carry the Flam C250 incendiary bomb.
Emblem of the Coldstream Guards
Emblem of the Spanish Royal Guard
Emblem of the Jordan Royal Guard
Emblem of the Danish Royal Guard Company
All rewards and challenges for season 10
About the Battle Pass
If you've got two Coupon Upgrades from stages in the previous season, then you can claim the new Battle Pass for free! Exchange them in the purchase menu of the Royal Guard season.
Battle Pass is a seasonal event that allows the players to earn many rewards, from Silver Lions and boosters to exclusive season prizes: decorations, profile icons and premium vehicles. The rules are simple: you earn progress points and use them to open new stages, earning valuable prizes in the process.
You can open new stages and receive awards at any time during the season.
How to participate
Play
You get progress points every day for entering the game.
From 1 to 5 points.
Complete Battle Tasks
See Battle Task descriptions in the game and get progress points for completing them.
From 2 to 5 points.
Complete Season Challenges
Season Challenges are very similar to Battle Tasks. One Challenge is available at the season's start. Every week you get another one or two challenges, three more can be unlocked by opening stages.
30 points.