System Requirements
Minimum
OS: Windows 7 SP1/8/10 (64 bit)
Processor: Dual-Core 2.2 GHz
Memory: 4GB
Video Card: DirectX 10.1 level video card: AMD Radeon 77XX / NVIDIA GeForce GTX 660. The minimum supported resolution for the game is 720p.
Network: Broadband Internet connection
Hard Drive: 17 GB
Recommended
OS: Windows 10/11 (64 bit)
Processor: Intel Core i5 or Ryzen 5 3600 and better
Memory: 16 GB and more
Video Card: DirectX 11 level video card or higher and drivers: Nvidia GeForce 1060 and higher, Radeon RX 570 and higher
Network: Broadband Internet connection
Hard Drive: 95 GB
Minimum
OS: Catalina v.10.15 or newer
Processor: Core i5, minimum 2.2GHz (Intel Xeon is not supported)
Memory: 6 GB
Video Card: Intel Iris Pro 5200 (Mac), or analog from AMD/Nvidia for Mac. Minimum supported resolution for the game is 720p with Metal support.
Network: Broadband Internet connection
Hard Drive: 17 GB
Recommended
OS: OS Big Sur v. 10.16 or newer
Processor: Core i7 (Intel Xeon is not supported)
Memory: 8 GB
Video Card: Radeon Vega II or higher with Metal support.
Network: Broadband Internet connection
Hard Drive: 95 GB
Minimum
OS: Most modern 64bit Linux distributions
Processor: Dual-Core 2.4 GHz
Memory: 4 GB
Video Card: NVIDIA 660 with latest proprietary drivers (not older than 6 months) / similar AMD with latest proprietary drivers (not older than 6 months; the minimum supported resolution for the game is 720p) with Vulkan support.
Network: Broadband Internet connection
Hard Drive: 17 GB
Recommended
OS: Ubuntu 20.04 64bit
Processor: Intel Core i7
Memory: 16 GB
Video Card: NVIDIA 1060 with latest proprietary drivers (not older than 6 months) / similar AMD (Radeon RX 570) with latest proprietary drivers (not older than 6 months) with Vulkan support.
Network: Broadband Internet connection
Hard Drive: 95 GB
Dynamics of War Thunder missiles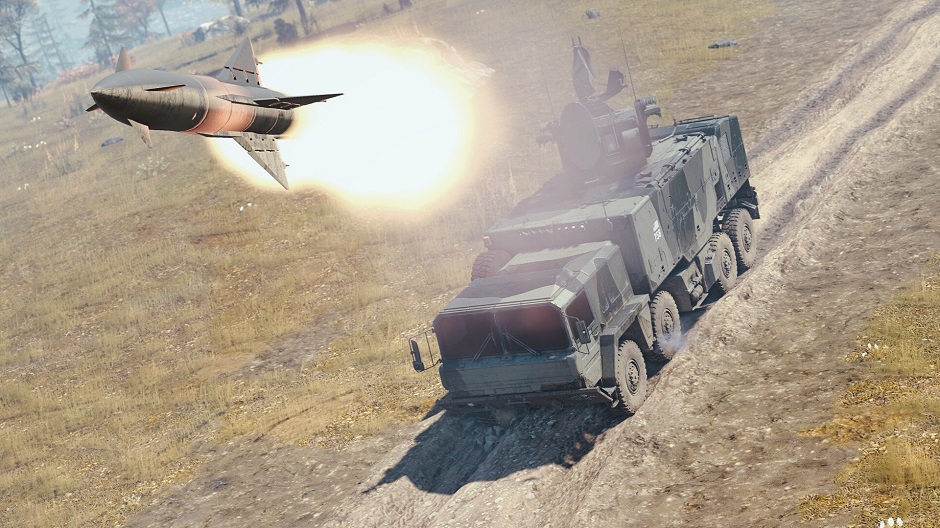 In War Thunder we are always eager to simulate the characteristics of military equipment with the highest possible accuracy using all sources available. However, over time, new information often appears, which in some ways may contradict original sources, so it is not surprising that when such information is received, characteristics of vehicles and weapons are getting specified. Additionally, the digitization of modeling for certain systems may increase, which require additional checks and refinements. In this case, the combat capabilities of parts of weapons may change quite significantly. Here is just such a case, and we want to highlight and explain the planned changes in as much detail as possible, while at the same time cite the sources used in this work. We will also publish detailed characteristics for all missiles, which will allow us to additionally check the game data and compare them with the documentary base.
In the upcoming update, we will specify the dynamic characteristics of missiles, which will primarily affect the SACLOS/MCLOS ATGM and SAM. In order to correct the modeling of the flight and thrust capabilities of missiles, we have specified data such as: the mass in flight, the initial velocity (the speed of launch from the missile tube/container or from the barrel for tank guided missiles), the mass of solid propellant rocket fuel and its consumption in different operating modes, as well as the engine operation time at different modes. The drag coefficient was specified to adjust the flight time at various distances based on relevant data, as well as data on speed at different parts along the trajectory. Also, for some missiles, parameters of explosive power and armor penetration of the warhead were adjusted.
Above mentioned adjustments will be introduced to the game in one of the upcoming updates, but you're able to learn the changes now from the spreadsheet prepared.
We have prepared a detailed article that cites which documents we used in development, as well as examples for the configuration for main types of missile weapons presented in the game.