System Requirements
Minimum
OS: Windows 7 SP1/8/10 (64 bit)
Processor: Dual-Core 2.2 GHz
Memory: 4GB
Video Card: DirectX 10.1 level video card: AMD Radeon 77XX / NVIDIA GeForce GTX 660. The minimum supported resolution for the game is 720p.
Network: Broadband Internet connection
Hard Drive: 17 GB
Recommended
OS: Windows 10/11 (64 bit)
Processor: Intel Core i5 or Ryzen 5 3600 and better
Memory: 16 GB and more
Video Card: DirectX 11 level video card or higher and drivers: Nvidia GeForce 1060 and higher, Radeon RX 570 and higher
Network: Broadband Internet connection
Hard Drive: 95 GB
Minimum
OS: Mac OS Big Sur 11.0 or newer
Processor: Core i5, minimum 2.2GHz (Intel Xeon is not supported)
Memory: 6 GB
Video Card: Intel Iris Pro 5200 (Mac), or analog from AMD/Nvidia for Mac. Minimum supported resolution for the game is 720p with Metal support.
Network: Broadband Internet connection
Hard Drive: 17 GB
Recommended
OS: Mac OS Big Sur 11.0 or newer
Processor: Core i7 (Intel Xeon is not supported)
Memory: 8 GB
Video Card: Radeon Vega II or higher with Metal support.
Network: Broadband Internet connection
Hard Drive: 95 GB
Minimum
OS: Most modern 64bit Linux distributions
Processor: Dual-Core 2.4 GHz
Memory: 4 GB
Video Card: NVIDIA 660 with latest proprietary drivers (not older than 6 months) / similar AMD with latest proprietary drivers (not older than 6 months; the minimum supported resolution for the game is 720p) with Vulkan support.
Network: Broadband Internet connection
Hard Drive: 17 GB
Recommended
OS: Ubuntu 20.04 64bit
Processor: Intel Core i7
Memory: 16 GB
Video Card: NVIDIA 1060 with latest proprietary drivers (not older than 6 months) / similar AMD (Radeon RX 570) with latest proprietary drivers (not older than 6 months) with Vulkan support.
Network: Broadband Internet connection
Hard Drive: 95 GB
Players who surprised us in March
Attention! This news was published on the old version of the website. There may be some problems with news display in specific browser versions.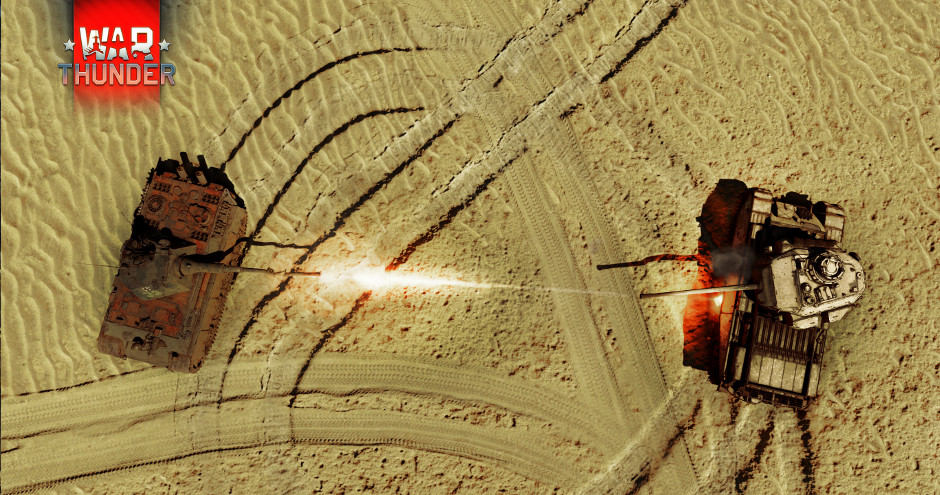 Screenshot created by zloi_begemotik and uploaded to Live.Warthunder
---
We are happy to introduce the very original top-5 players from the previous month. Unusual achievements you would never think of. Every one of these is extremely good in his own way of gaining victory - or at least trying to do so.
---
Die Hard
The first one is our "saddest" winner. "Die Hard" nomination is given to a player who most often took first place… in the losing team :(
Sir_Nos, who has been with us since 2013 and during more than 100 battles this month tried to bring his team to victory against all odds - but it was in vain. Congratulations mate, and we feel for you.
Internationalist
How often do you change vehicles after battle? Perhaps you play 2 or even 3 different nations? Our next hero Masuldur is an "Internationalist" - he played 290 battles last month - 58 battles for each of the 5 War Thunder nations!
The Conqueror
"Capture the base, must.. capture… the base!" The most persistent player of the month is Elrik, he captured enemy bases two times more often than most players. "The conqueror" - that's what we will call him! By the way, are you already completing April's Battle Tasks?
Undecided
*briansmith3592 will be "known" as "Undecided" - not "inefficient" - this player changed Battle Tasks more times than anybody.
Pyro
And finally the "hottest" nomination goes to WolfHeinz, he lets his enemies… burn. 51% of his opponents were destroyed by fire - we have a real "Pyro" here!
---
The War Thunder Team