News
Attention! This news was published on the old version of the website. There may be some problems with news display in specific browser versions.
Players who surprised us in March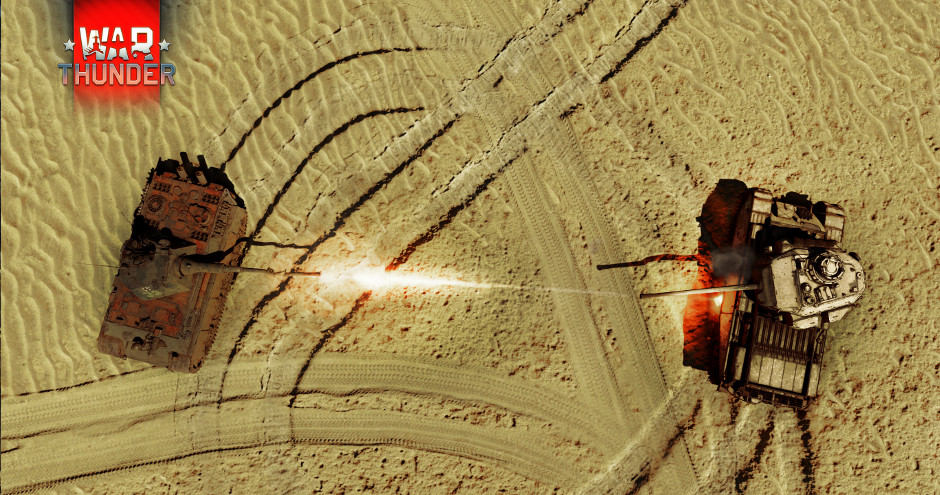 Screenshot created by zloi_begemotik and uploaded to Live.Warthunder
---
We are happy to introduce the very original top-5 players from the previous month. Unusual achievements you would never think of. Every one of these is extremely good in his own way of gaining victory - or at least trying to do so.
---
Die Hard
The first one is our "saddest" winner. "Die Hard" nomination is given to a player who most often took first place… in the losing team :(
Sir_Nos, who has been with us since 2013 and during more than 100 battles this month tried to bring his team to victory against all odds - but it was in vain. Congratulations mate, and we feel for you.
Internationalist
How often do you change vehicles after battle? Perhaps you play 2 or even 3 different nations? Our next hero Masuldur is an "Internationalist" - he played 290 battles last month - 58 battles for each of the 5 War Thunder nations!
The Conqueror
"Capture the base, must.. capture… the base!" The most persistent player of the month is Elrik, he captured enemy bases two times more often than most players. "The conqueror" - that's what we will call him! By the way, are you already completing April's Battle Tasks?
Undecided
*briansmith3592 will be "known" as "Undecided" - not "inefficient" - this player changed Battle Tasks more times than anybody.
Pyro
And finally the "hottest" nomination goes to WolfHeinz, he lets his enemies… burn. 51% of his opponents were destroyed by fire - we have a real "Pyro" here!
---
The War Thunder Team
Depiction of any real-world weapon or vehicle in this game does not mean participation in game development, sponsorship or endorsement by any weapon or vehicle manufacturer.
© 2009—2018 by Gaijin Network Ltd. Gaijin and War Thunder are trademarks and/or registered trademarks of Gaijin Network Ltd. or its licensors, all other logos are trademarks of their respective owners. F-84 Thunderjet, XF5F-1 Skyrocket, XP-50, F4F-3 Wildcat, F4F-4 Wildcat, F4U-1A Corsair, F4U-1B Corsair, F4U-1C Corsair, F6F-3 Hellcat, F7F-1 Tigercat, F8F-1 Bearcat, F8F-1B Bearcat, F9F-2 Panther, F9F-5 Panther, OS2U-1 Kingfisher, OS2U-3 Kingfisher, F3F, P-61 Black Widow, P-47D-25 Thunderbolt, P-47D-27 Thunderbolt, P-47M-1-RE Thunderbolt, P-47N-15 Thunderbolt and P-47D-28 Thunderbolt are trademarks of Northrop Grumman Systems Corporation and are used under license to Gaijin Network Ltd.CONSOLIDATED B-24 LIBERATOR, CONSOLIDATED PBY CATALINA, LOCKHEED P-38 LIGHTNING , LOCKHEED F-80 SHOOTING STAR, MARTIN B-57 CANBERRA, associated emblems and logos, and body designs of vehicles are either registered trademarks or trademarks of Lockheed Martin Corporation in the USA and/or other jurisdictions, used under license by Gaijin Network Ltd. P-39 and P-63 emblems, logos, and body designs are trademarks of Textron Innovations Inc. and are used under license by Gaijin Network Ltd.
Cookie-files
This website uses
cookies
. By continuing to access this website you are giving consent to cookies being used.