News
BMP-3 - Helping hand
A top-rank light armored vehicle in the Soviet line, armed with a 100mm gun and a 30mm autocannon!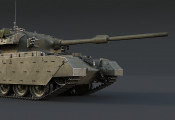 Centurion Action X - The Chiefturion
The Centurion Action X is an experimental variant of the Centurion main battle tank, developed during the early 1950s to feature the newly designed 'mantletless' turret - soon in War Thunder!
The Shooting Range #169
You are watching The Shooting Range – a weekly show for all tankers, airmen and Captains in War Thunder.
Thunder Show: Two surprises
It's time for your weekly episode of the Thunder Show! Enjoy our selection of epic and humorous Community videos of the week.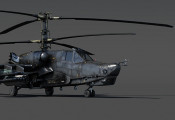 Ka-50 "Black Shark"
The legendary "Black Shark" will join the premium roster of the USSR/Russian helicopter tech tree.
Premium Vehicles - XM-1
Every legend has a beginning, and with the M1 Abrams, that begins with the XM-1. As one of the most popular machines in higher rank Ground Forces battles, the XM-1 has made itself well known on the Battlefields of War Thunder.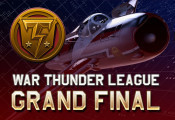 WT Comparison: STB-1 vs Leopard 1
This is a fight between the tank industries of the East versus those of the West. Here they come! The first contender is the Japanese STB-1… its opponent is the German Leopard 1.