System Requirements
Minimum
OS: Windows 7 SP1/8/10 (64 bit)
Processor: Dual-Core 2.2 GHz
Memory: 4GB
Video Card: DirectX 10.1 level video card: AMD Radeon 77XX / NVIDIA GeForce GTX 660. The minimum supported resolution for the game is 720p.
Network: Broadband Internet connection
Hard Drive: 17 GB
Recommended
OS: Windows 10/11 (64 bit)
Processor: Intel Core i5 or Ryzen 5 3600 and better
Memory: 16 GB and more
Video Card: DirectX 11 level video card or higher and drivers: Nvidia GeForce 1060 and higher, Radeon RX 570 and higher
Network: Broadband Internet connection
Hard Drive: 95 GB
Minimum
OS: Catalina v.10.15 or newer
Processor: Core i5, minimum 2.2GHz (Intel Xeon is not supported)
Memory: 6 GB
Video Card: Intel Iris Pro 5200 (Mac), or analog from AMD/Nvidia for Mac. Minimum supported resolution for the game is 720p with Metal support.
Network: Broadband Internet connection
Hard Drive: 17 GB
Recommended
OS: OS Big Sur v. 10.16 or newer
Processor: Core i7 (Intel Xeon is not supported)
Memory: 8 GB
Video Card: Radeon Vega II or higher with Metal support.
Network: Broadband Internet connection
Hard Drive: 95 GB
Minimum
OS: Most modern 64bit Linux distributions
Processor: Dual-Core 2.4 GHz
Memory: 4 GB
Video Card: NVIDIA 660 with latest proprietary drivers (not older than 6 months) / similar AMD with latest proprietary drivers (not older than 6 months; the minimum supported resolution for the game is 720p) with Vulkan support.
Network: Broadband Internet connection
Hard Drive: 17 GB
Recommended
OS: Ubuntu 20.04 64bit
Processor: Intel Core i7
Memory: 16 GB
Video Card: NVIDIA 1060 with latest proprietary drivers (not older than 6 months) / similar AMD (Radeon RX 570) with latest proprietary drivers (not older than 6 months) with Vulkan support.
Network: Broadband Internet connection
Hard Drive: 95 GB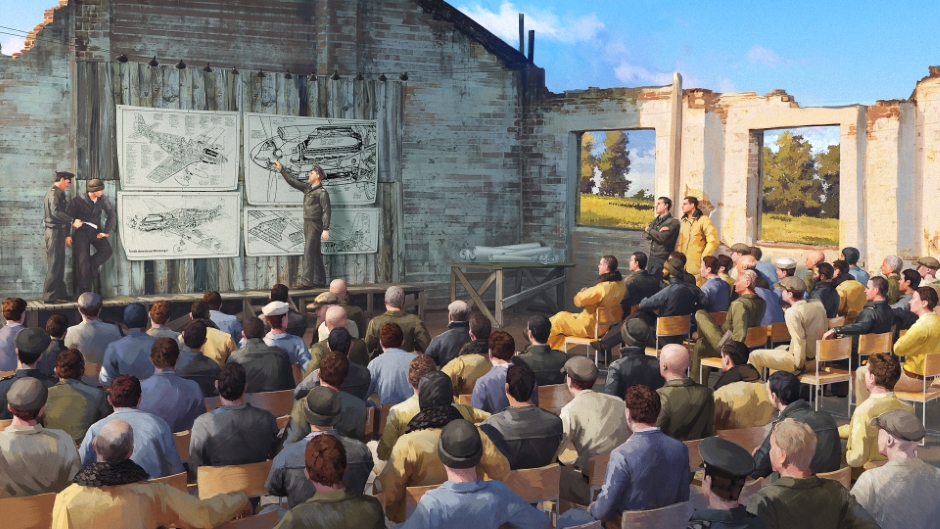 As you may have noticed, War Thunder now has a "Guest login" button at the game start. This option helps novice players to get into the game easier and allows them to login to the game without account registration and email confirmation.
All you need to do is to choose a nickname, that's all! The guest account allows you to play armored vehicles, aircraft, or ship battles as long as you desire. You are also able to re-login to the game as a guest from the same PC and operating system, but if you want to purchase from the Gaijin.Net store, it is required that you confirm your account via email.
To get the full access to the War Thunder options, click your nickname, then "Email confirmation". Enter a valid email to which you have access and which was not already used to register a Gaijin account and you will be able to play from any supportable platform, get access to gaming chats, Golden Eagles purchases, and all benefits of authorization on forums, WT Wiki, Live, and other services. Once being confirmed, the account is no longer a guest, and authorization will request your login and password.
Guest login will allow beginners to quickly enter the game to try its main features.
We caution you that you can only create one Guest account for your OS. And the Guest account generates the same type of ID as registered one, giving us the opportunity to act in case of violating game rules or any forbidden software usage.