System Requirements
Minimum
OS: Windows 7 SP1/8/10 (64 bit)
Processor: Dual-Core 2.2 GHz
Memory: 4GB
Video Card: DirectX 10.1 level video card: AMD Radeon 77XX / NVIDIA GeForce GTX 660. The minimum supported resolution for the game is 720p.
Network: Broadband Internet connection
Hard Drive: 17 GB
Recommended
OS: Windows 10/11 (64 bit)
Processor: Intel Core i5 or Ryzen 5 3600 and better
Memory: 16 GB and more
Video Card: DirectX 11 level video card or higher and drivers: Nvidia GeForce 1060 and higher, Radeon RX 570 and higher
Network: Broadband Internet connection
Hard Drive: 95 GB
Minimum
OS: Mac OS Big Sur 11.0 or newer
Processor: Core i5, minimum 2.2GHz (Intel Xeon is not supported)
Memory: 6 GB
Video Card: Intel Iris Pro 5200 (Mac), or analog from AMD/Nvidia for Mac. Minimum supported resolution for the game is 720p with Metal support.
Network: Broadband Internet connection
Hard Drive: 17 GB
Recommended
OS: Mac OS Big Sur 11.0 or newer
Processor: Core i7 (Intel Xeon is not supported)
Memory: 8 GB
Video Card: Radeon Vega II or higher with Metal support.
Network: Broadband Internet connection
Hard Drive: 95 GB
Minimum
OS: Most modern 64bit Linux distributions
Processor: Dual-Core 2.4 GHz
Memory: 4 GB
Video Card: NVIDIA 660 with latest proprietary drivers (not older than 6 months) / similar AMD with latest proprietary drivers (not older than 6 months; the minimum supported resolution for the game is 720p) with Vulkan support.
Network: Broadband Internet connection
Hard Drive: 17 GB
Recommended
OS: Ubuntu 20.04 64bit
Processor: Intel Core i7
Memory: 16 GB
Video Card: NVIDIA 1060 with latest proprietary drivers (not older than 6 months) / similar AMD (Radeon RX 570) with latest proprietary drivers (not older than 6 months) with Vulkan support.
Network: Broadband Internet connection
Hard Drive: 95 GB
Attention! This news was published on the old version of the website. There may be some problems with news display in specific browser versions.
---
---
Dear players! To celebrate Victory in Europe Day we would like to
invite you to join the first PvE mission for Ground Forces - "Victory Hour"!
---
There is just one final step to victory, start your engines, load your ammo and call your friends. It will be a bitter struggle and the enemy will not give up easily! Your goal is the Reichstag!
Fight through hordes of German tanks through the streets of Berlin, help your allies to repel the counter attack and neutralize the remaining enemy forces.
Victory will be ours!

In the PvE mission 'Victory Hour' your main task is to destroy all armoured forces defending the Reichstag. Follow the waypoints and advance with full force!
Mission details:
"Victory hour" mission can be found in the "Events and tournaments" tab
Each player has access to the following tanks: Т-34-85 (D-5Т), Т-34-85, Su-85M, IS-2 mod. 1944. You can start the mission using any tank except the IS-2 which will become available once you earn some Spawn Points.
Event will be available during weekend.
Up to 4 players can participate in the mission
To participate in the event you should have at least 1 vehicle of rank 4
Mission is not available at PlayStation4®
Number of sessions for the event is limited, which can lead to longer waiting times.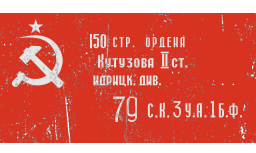 ---
Keep an eye open for other announcements dedicated to Victory Day!
---