System Requirements
Minimum
OS: Windows 7 SP1/8/10 (64 bit)
Processor: Dual-Core 2.2 GHz
Memory: 4GB
Video Card: DirectX 10.1 level video card: AMD Radeon 77XX / NVIDIA GeForce GTX 660. The minimum supported resolution for the game is 720p.
Network: Broadband Internet connection
Hard Drive: 17 GB
Recommended
OS: Windows 10/11 (64 bit)
Processor: Intel Core i5 or Ryzen 5 3600 and better
Memory: 16 GB and more
Video Card: DirectX 11 level video card or higher and drivers: Nvidia GeForce 1060 and higher, Radeon RX 570 and higher
Network: Broadband Internet connection
Hard Drive: 95 GB
Minimum
OS: Catalina v.10.15 or newer
Processor: Core i5, minimum 2.2GHz (Intel Xeon is not supported)
Memory: 6 GB
Video Card: Intel Iris Pro 5200 (Mac), or analog from AMD/Nvidia for Mac. Minimum supported resolution for the game is 720p with Metal support.
Network: Broadband Internet connection
Hard Drive: 17 GB
Recommended
OS: OS Big Sur v. 10.16 or newer
Processor: Core i7 (Intel Xeon is not supported)
Memory: 8 GB
Video Card: Radeon Vega II or higher with Metal support.
Network: Broadband Internet connection
Hard Drive: 95 GB
Minimum
OS: Most modern 64bit Linux distributions
Processor: Dual-Core 2.4 GHz
Memory: 4 GB
Video Card: NVIDIA 660 with latest proprietary drivers (not older than 6 months) / similar AMD with latest proprietary drivers (not older than 6 months; the minimum supported resolution for the game is 720p) with Vulkan support.
Network: Broadband Internet connection
Hard Drive: 17 GB
Recommended
OS: Ubuntu 20.04 64bit
Processor: Intel Core i7
Memory: 16 GB
Video Card: NVIDIA 1060 with latest proprietary drivers (not older than 6 months) / similar AMD (Radeon RX 570) with latest proprietary drivers (not older than 6 months) with Vulkan support.
Network: Broadband Internet connection
Hard Drive: 95 GB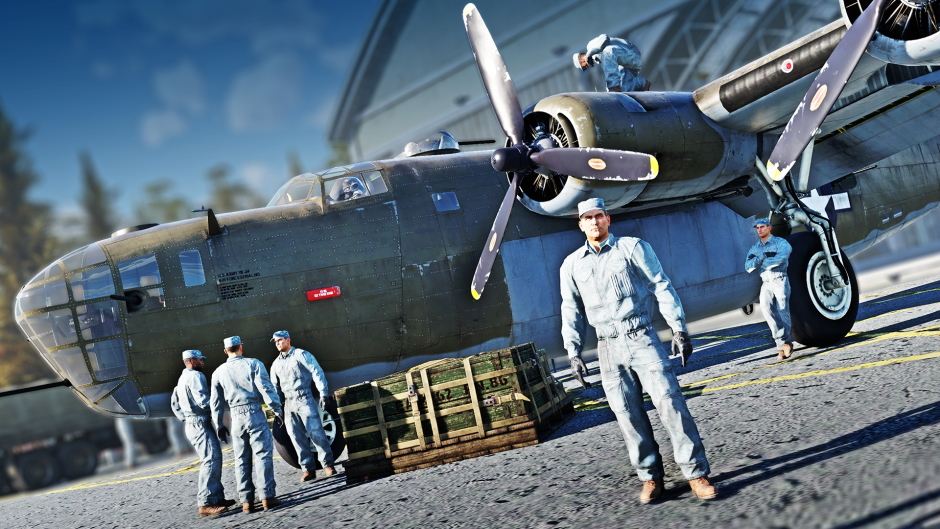 On August 16th, 1940, US army forces performed their first parachute jump. The airborne troops received their baptism of fire a couple years later in North Africa and went on to play a crucial role in key late war events such as the invasion of Normandy and the Battle of the Bulge.
In 2002 President George W. Bush declared August 16th as National Airborne Day.
From August 16th (11:00 GMT) until August 19th (07:00 GMT), play 3 battles using American aircraft (rank III or higher, with an activity of not less than 70%) to receive the Parachutist Badge (USA) decal.
Complete the task in random battles, except for Enduring Confrontation missions and [Assault] mode.
Track your progress in the hangar by clicking Nickname → Achievements → Holidays → US Airborne Day.
You can find the decal in the "USA → Aircraft" tab in the Customisation menu.
Temporarily on Sale: UH-1C XM-30
The UH-1C is a utility helicopter that was widely used during the Vietnam war for MEDEVAC, search and rescue, as well as transporting cargo. The UH-1C has a great selection of suspended weapons, including ATGMs and a grenade launcher for close range helicopter battles, while the XM-30 modification is equipped with pretty good zoomed-in optics.
The Premium UH-1C XM-30 utility helicopter will be available for purchase with Golden Eagles during the event.