System Requirements
Minimum
OS: Windows 7 SP1/8/10 (64 bit)
Processor: Dual-Core 2.2 GHz
Memory: 4GB
Video Card: DirectX 10.1 level video card: AMD Radeon 77XX / NVIDIA GeForce GTX 660. The minimum supported resolution for the game is 720p.
Network: Broadband Internet connection
Hard Drive: 17 GB
Recommended
OS: Windows 10/11 (64 bit)
Processor: Intel Core i5 or Ryzen 5 3600 and better
Memory: 16 GB and more
Video Card: DirectX 11 level video card or higher and drivers: Nvidia GeForce 1060 and higher, Radeon RX 570 and higher
Network: Broadband Internet connection
Hard Drive: 95 GB
Minimum
OS: Mac OS Big Sur 11.0 or newer
Processor: Core i5, minimum 2.2GHz (Intel Xeon is not supported)
Memory: 6 GB
Video Card: Intel Iris Pro 5200 (Mac), or analog from AMD/Nvidia for Mac. Minimum supported resolution for the game is 720p with Metal support.
Network: Broadband Internet connection
Hard Drive: 17 GB
Recommended
OS: Mac OS Big Sur 11.0 or newer
Processor: Core i7 (Intel Xeon is not supported)
Memory: 8 GB
Video Card: Radeon Vega II or higher with Metal support.
Network: Broadband Internet connection
Hard Drive: 95 GB
Minimum
OS: Most modern 64bit Linux distributions
Processor: Dual-Core 2.4 GHz
Memory: 4 GB
Video Card: NVIDIA 660 with latest proprietary drivers (not older than 6 months) / similar AMD with latest proprietary drivers (not older than 6 months; the minimum supported resolution for the game is 720p) with Vulkan support.
Network: Broadband Internet connection
Hard Drive: 17 GB
Recommended
OS: Ubuntu 20.04 64bit
Processor: Intel Core i7
Memory: 16 GB
Video Card: NVIDIA 1060 with latest proprietary drivers (not older than 6 months) / similar AMD (Radeon RX 570) with latest proprietary drivers (not older than 6 months) with Vulkan support.
Network: Broadband Internet connection
Hard Drive: 95 GB
Huge sale in War Thunder!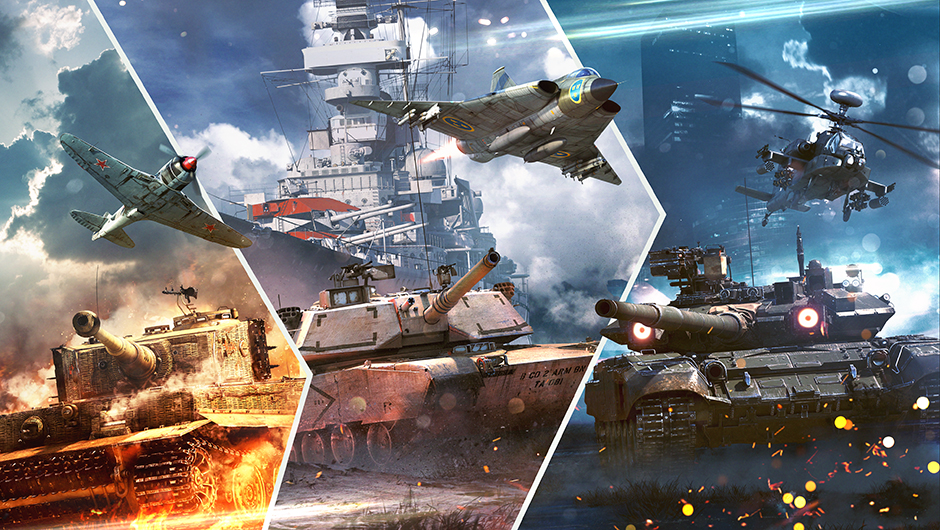 Collectors of fighting vehicles, your time has come! A huge May sale begins in War Thunder — it's your chance to expand your hangar with discounted vehicles from numerous nations. And also don't forget to improve your vehicles with modifications and add more time to your Premium account.
Don't miss our discounts: 30% off when purchasing vehicles, modifications, talismans and backup vehicles for Golden Eagles.
Discounts on vehicles
30% discount off vehicles:
April 29th — May 2nd
Germany, Japan, Italy
May 2nd — May 5th
China, France, Sweden
May 5th — May 9th
USSR, USA, Britain
Discounts begin and change at 11:00 GMT for each respective day
Discounts are not applied to purchasing and upgrading squadron vehicles, as well as vehicles from Battle Pass, "Crafting Event", and the "Winged Lions" and "Wind of Change" updates.
Discounts on upgrades
11:00 GMT April 29th — 11:00 GMT May 9th
30% off modifications
30% off talismans
30% off backup vehicles
Premium account discounts
11:00 GMT May 5th — 11:00 GMT May 9th
50% off Premium account for 90 and 365 days, available in-game for Golden Eagles; and
Gaijin.Net store discounts
From 11:00 GMT on the 5th of May until 11:00 GMT on the 16th of May