News
2 June 2014
ATTENTION: American PlayStation®4 players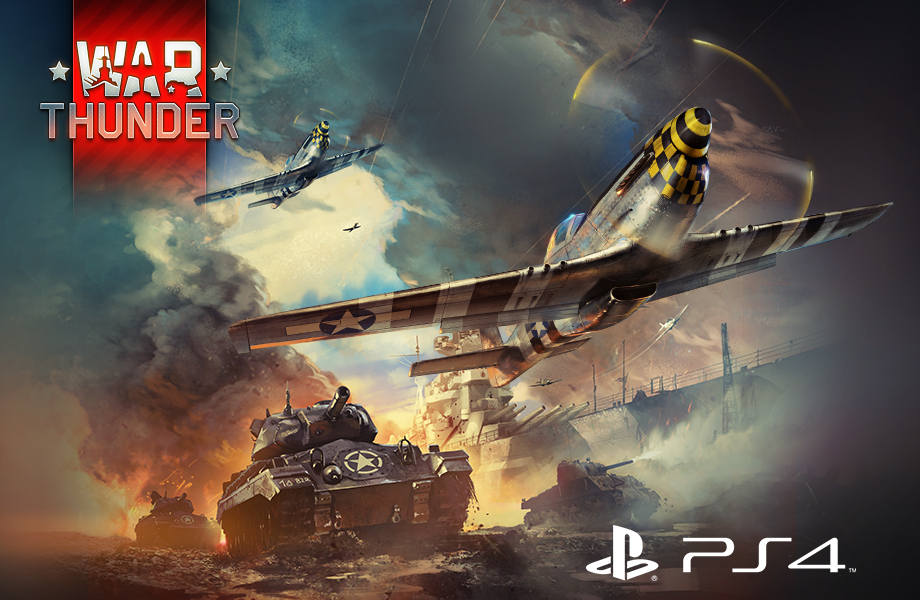 The official release of War Thunder on PS4 in North and South America is planned for this Tuesday, June 3rd, around 2 pm PST (11pm CET).
If you are already playing the European version of the game using your American PSN account, please DO NOT download and login to the American version of War Thunder untill update 1.41 is installed on the European server, otherwise your progress may be lost.
Just continue playing on the European server, and when 1.41 goes live in Europe this Wednesday, you can install the American version and retain all of your progress.
© 2009—2017 by Gaijin Network Ltd. Gaijin and War Thunder are trademarks and/or registered trademarks of Gaijin Network Ltd. or its licensors, all other logos are trademarks of their respective owners. F-84 Thunderjet, XF5F-1 Skyrocket, XP-50, F4F-3 Wildcat, F4F-4 Wildcat, F4U-1A Corsair, F4U-1B Corsair, F4U-1C Corsair, F6F-3 Hellcat, F7F-1 Tigercat, F8F-1 Bearcat, F8F-1B Bearcat, F9F-2 Panther, F9F-5 Panther, OS2U-1 Kingfisher, OS2U-3 Kingfisher, F3F, P-61 Black Widow, P-47D-25 Thunderbolt, P-47D-27 Thunderbolt, P-47M-1-RE Thunderbolt, P-47N-15 Thunderbolt and P-47D-28 Thunderbolt are trademarks of Northrop Grumman Systems Corporation and are used under license to Gaijin Network Ltd.CONSOLIDATED B-24 LIBERATOR, CONSOLIDATED PBY CATALINA, LOCKHEED P-38 LIGHTNING , LOCKHEED F-80 SHOOTING STAR, MARTIN B-57 CANBERRA, associated emblems and logos, and body designs of vehicles are either registered trademarks or trademarks of Lockheed Martin Corporation in the USA and/or other jurisdictions, used under license by Gaijin Network Ltd. P-39 and P-63 emblems, logos, and body designs are trademarks of Textron Innovations Inc. and are used under license by Gaijin Network Ltd.