System Requirements
Minimum
OS: Windows 7 SP1/8/10 (64 bit)
Processor: Dual-Core 2.2 GHz
Memory: 4GB
Video Card: DirectX 10.1 level video card: AMD Radeon 77XX / NVIDIA GeForce GTX 660. The minimum supported resolution for the game is 720p.
Network: Broadband Internet connection
Hard Drive: 17 GB
Recommended
OS: Windows 10/11 (64 bit)
Processor: Intel Core i5 or Ryzen 5 3600 and better
Memory: 16 GB and more
Video Card: DirectX 11 level video card or higher and drivers: Nvidia GeForce 1060 and higher, Radeon RX 570 and higher
Network: Broadband Internet connection
Hard Drive: 95 GB
Minimum
OS: Catalina v.10.15 or newer
Processor: Core i5, minimum 2.2GHz (Intel Xeon is not supported)
Memory: 6 GB
Video Card: Intel Iris Pro 5200 (Mac), or analog from AMD/Nvidia for Mac. Minimum supported resolution for the game is 720p with Metal support.
Network: Broadband Internet connection
Hard Drive: 17 GB
Recommended
OS: OS Big Sur v. 10.16 or newer
Processor: Core i7 (Intel Xeon is not supported)
Memory: 8 GB
Video Card: Radeon Vega II or higher with Metal support.
Network: Broadband Internet connection
Hard Drive: 95 GB
Minimum
OS: Most modern 64bit Linux distributions
Processor: Dual-Core 2.4 GHz
Memory: 4 GB
Video Card: NVIDIA 660 with latest proprietary drivers (not older than 6 months) / similar AMD with latest proprietary drivers (not older than 6 months; the minimum supported resolution for the game is 720p) with Vulkan support.
Network: Broadband Internet connection
Hard Drive: 17 GB
Recommended
OS: Ubuntu 20.04 64bit
Processor: Intel Core i7
Memory: 16 GB
Video Card: NVIDIA 1060 with latest proprietary drivers (not older than 6 months) / similar AMD (Radeon RX 570) with latest proprietary drivers (not older than 6 months) with Vulkan support.
Network: Broadband Internet connection
Hard Drive: 95 GB
Attention! This news was published on the old version of the website. There may be some problems with news display in specific browser versions.
---
The Douglas A-26C all metal camouflage created by Pacifica | Download here!
---
The A-26C in War Thunder
With up to 4000 lb of bomb load (1814 kg; 20x 100lb, 8x 500lb, 4x 1000lb, or 2x 2000lb) the A-26 will make quick work of any ground target, and its 6 wing mounted .50 caliber (12.7mm) machine guns and two hemispherical coverage defensive turrets give it the teeth to fully deserve its designation as "Attacker"!
An X-Ray View of the A-26C
Its reputation as a hot plane is almost true with a good level speed around 354 mph (569 km/h), but in a slight dive it can rapidly speed up to its rip-the-wings-off max (Vx) of 441 mph (710 km/h). Its maneuverability is surprising for its size, a careless enemy aircraft can become easy prey. Likely for those reasons the high BR of AB 5.7 and RB/SB 6.0 puts it in range of early jets, thus losing its speed advantage; however a sitting duck it is not!
Given the rare chance of attacking one, you cannot avoid its gunners so strike hard and fast; its weak point is tail damage. An A-26 in AB with in-air reloads has a very good chance of winning the match via base destruction, but in other modes the bomb load is not as decisive.
Knowing its glaring shortcoming, is it worth pursuing it next time this exclusive attacker prize is offered (only 3 times so far)? Absolutely! It is a very potent aircraft, a joy to fly, and has tricks up its sleeve, and the prestige of having the most exclusive aircraft in game itself is worth the effort!
---
---
The A-26C in History
Taking the succesful but rapidly obsolete DB-7 / A-20 Douglas and putting it on a bodybuilding program, Master engineer Edward (Ed) Heinemann with Ted R. Smith from the A-20 program, plus Robert Donovan and A.M.O. Smith (aerodynamicist) chose an innovative NACA 65-215 laminar flow airfoil that promised better top speed, coupled with two powerful 2,000 hp (1,500 kW) Pratt & Whitney R-2800-27 "Double Wasp" engines.
A-26 gunner's station with periscopes (triangular objects top and bottom). Photo by David D. Jackson
While much wider than earlier DB-7s it was still a single pilot aircraft more typical of European bombers than American ones. Just like in its older sibling, the nose could be quickly swapped from a weapon packed solid nose to a high altitude bomber, offering even more weapon combinations than the B-25 could, including the 75mm cannon. The bomb bay was now longer and wider allowing a larger selection of bigger drop ordnance.
The wings' laminar aerofoil allowed the heavy aircraft to fly very fast at a maximum of 355 mph (570 km/h), but the penalty was a very high stall speed compared to current aerofoil profiles. Innovative double-slotted Fowler flaps were incorporated to reduce the landing speed, unusual for the time but common on airliners today.
A radically new defensive turret system was devised by placing the gunner in a control station allowing very low profile, with low drag turrets with top and bottom hemispherical coverage in a system that offered nearly full spherical command by a single gunner, although the view out the angled windows and periscope was constrained.
A-26 "Fire Eater" N4818E
used in movie "Always".
Photo by Joe Kudrna
On 10 July 1942 the new bomber made its maiden flight and the test pilots praised its performance. By August 1943 the Douglas company started delivering "solid nose" A-26Bs to a lukewarm reception in the Pacific, but after its first missions in Europe that September it was enthusiastically accepted and in high demand.
The post war reorganization had the A-26 redesignated as B-26 (causing confusion with the B-26 Marauder). The Korean conflict saw the A/B-26 facing a new challenge, where it performed admirably in the jet age. It found itself involved in Vietnam with the French, eventually being used by many different forces. Halfway around the world in Cuba it was used in the Bay of Pigs insurgency; ironically, the Cuban forces also operated A-26Cs against them! Meanwhile the American company "On Mark" created heavily customized, fast executive transport versions.
Finally retired after 33 plus years of military use, it was still employed by American government for different kind of "bombing" role, dropping retardant on forest fires, a mission where the A-26 became a star, immortalized in the movie "Always".

Author: Joe "Pony51" Kudrna
---
In one of the following Updates, we will include The Wench and The Reaper
used by 13th Bomb Squadron: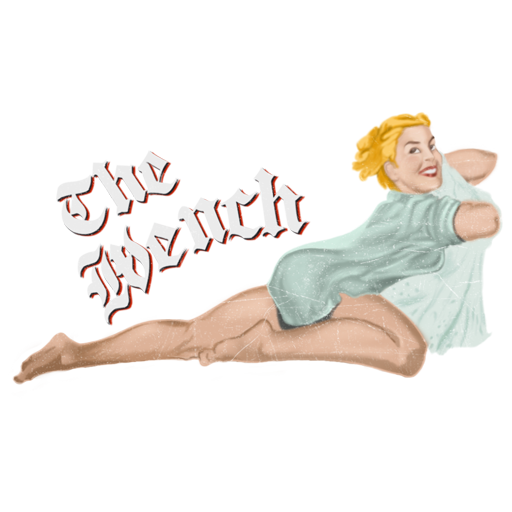 Decals created by Jej 'CharlieFoxtrot' Ortiz
---
Did you manage to get one of these rare beauties?
Or maybe you encountered it in a battle?
Share your experience with us!
---
---