System Requirements
Minimum
OS: Windows 7 SP1/8/10 (64 bit)
Processor: Dual-Core 2.2 GHz
Memory: 4GB
Video Card: DirectX 10.1 level video card: AMD Radeon 77XX / NVIDIA GeForce GTX 660. The minimum supported resolution for the game is 720p.
Network: Broadband Internet connection
Hard Drive: 17 GB
Recommended
OS: Windows 10/11 (64 bit)
Processor: Intel Core i5 or Ryzen 5 3600 and better
Memory: 16 GB and more
Video Card: DirectX 11 level video card or higher and drivers: Nvidia GeForce 1060 and higher, Radeon RX 570 and higher
Network: Broadband Internet connection
Hard Drive: 95 GB
Minimum
OS: Mac OS Big Sur 11.0 or newer
Processor: Core i5, minimum 2.2GHz (Intel Xeon is not supported)
Memory: 6 GB
Video Card: Intel Iris Pro 5200 (Mac), or analog from AMD/Nvidia for Mac. Minimum supported resolution for the game is 720p with Metal support.
Network: Broadband Internet connection
Hard Drive: 17 GB
Recommended
OS: Mac OS Big Sur 11.0 or newer
Processor: Core i7 (Intel Xeon is not supported)
Memory: 8 GB
Video Card: Radeon Vega II or higher with Metal support.
Network: Broadband Internet connection
Hard Drive: 95 GB
Minimum
OS: Most modern 64bit Linux distributions
Processor: Dual-Core 2.4 GHz
Memory: 4 GB
Video Card: NVIDIA 660 with latest proprietary drivers (not older than 6 months) / similar AMD with latest proprietary drivers (not older than 6 months; the minimum supported resolution for the game is 720p) with Vulkan support.
Network: Broadband Internet connection
Hard Drive: 17 GB
Recommended
OS: Ubuntu 20.04 64bit
Processor: Intel Core i7
Memory: 16 GB
Video Card: NVIDIA 1060 with latest proprietary drivers (not older than 6 months) / similar AMD (Radeon RX 570) with latest proprietary drivers (not older than 6 months) with Vulkan support.
Network: Broadband Internet connection
Hard Drive: 95 GB
War Thunder Skin Competition - February week 2 winners
Attention! This news was published on the old version of the website. There may be some problems with news display in specific browser versions.
---
We present to you the winners of our current War Thunder Skin Competition - February week 2 winners (9th-15th February). Each of the weekly winners recive a prize of 500

War Thunder Skin Competition winners:
_Badam972_ and his P47d "Hairless joe" flown by Colonel David C.Schilling, 56th Fighter Group 1944:
Paegas and Curtiss H-75-I No58 (X857) (P36C) Battle Of France, 3rd September 1939 - 25th June 1940 3 Escadrille, GC II/5 Pilot: Jan Klán:
Bourrache and his Fairey Swordfish Mk.I W5856: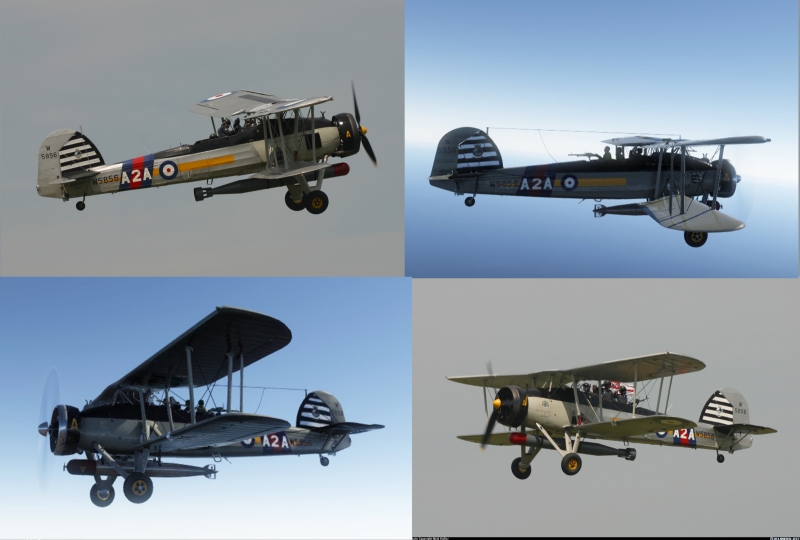 Crave800 and his P-47/28 "Hauling Ass":
PaganiZonda and his Messerschmitt Bf-109K-4 9./JG4 Fw. Hans Braun Jüterbog-Damm , Spring 1945: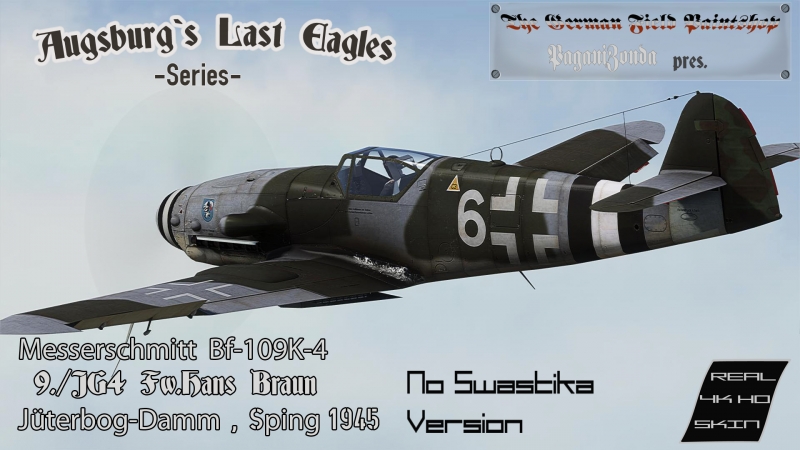 Well done and keep up the good job guys!