Changelog
26 December 2017
Server Update 26.12.2017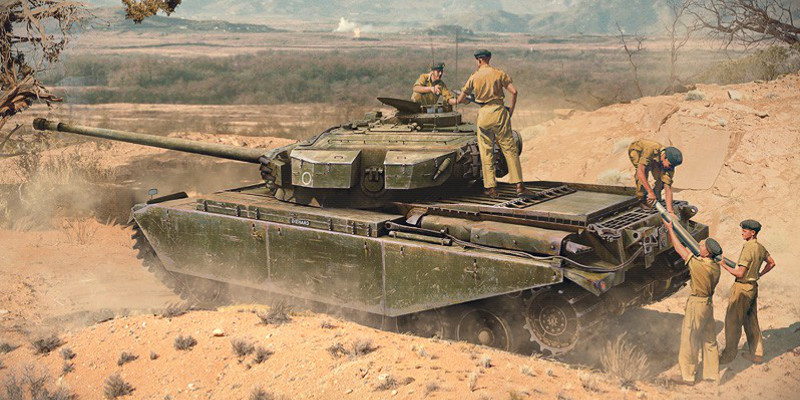 Fw 190A-8/F-8 — The wing geometry and its sweep angle have been refined. This allows refining in its centering by a minimum amount of fuel. Also the parameters of the fuselage have been refined, the oscillations have been reduced (control using mouse aiming has been improved). The instructor will open the radiator in advance for more effective cooling. Depending on the configuration of the aircraft the weight has been reduced by 8-10kg.
Gear box has been updated for Chieftain mk.10 similar to that of mk.5. Maximum speed has been increased to 48 km/h
A bug with Japan location when a player in ground Arcade battles could spawn near enemy AAA when using an aircraft
A bug with airfield location in Maginot Line has been fixed.
---
The current provided changelog reflects the major changes within the game as part of this Update. Some updates, additions and fixes may not be listed in the provided notes. War Thunder is constantly improving and specific fixes may be implemented without the client being updated.
Discuss on the Forums
Depiction of any real-world weapon or vehicle in this game does not mean participation in game development, sponsorship or endorsement by any weapon or vehicle manufacturer.
© 2009—2018 by Gaijin Network Ltd. Gaijin and War Thunder are trademarks and/or registered trademarks of Gaijin Network Ltd. or its licensors, all other logos are trademarks of their respective owners. F-84 Thunderjet, XF5F-1 Skyrocket, XP-50, F4F-3 Wildcat, F4F-4 Wildcat, F4U-1A Corsair, F4U-1B Corsair, F4U-1C Corsair, F6F-3 Hellcat, F7F-1 Tigercat, F8F-1 Bearcat, F8F-1B Bearcat, F9F-2 Panther, F9F-5 Panther, OS2U-1 Kingfisher, OS2U-3 Kingfisher, F3F, P-61 Black Widow, P-47D-25 Thunderbolt, P-47D-27 Thunderbolt, P-47M-1-RE Thunderbolt, P-47N-15 Thunderbolt and P-47D-28 Thunderbolt are trademarks of Northrop Grumman Systems Corporation and are used under license to Gaijin Network Ltd.CONSOLIDATED B-24 LIBERATOR, CONSOLIDATED PBY CATALINA, LOCKHEED P-38 LIGHTNING , LOCKHEED F-80 SHOOTING STAR, MARTIN B-57 CANBERRA, associated emblems and logos, and body designs of vehicles are either registered trademarks or trademarks of Lockheed Martin Corporation in the USA and/or other jurisdictions, used under license by Gaijin Network Ltd. P-39 and P-63 emblems, logos, and body designs are trademarks of Textron Innovations Inc. and are used under license by Gaijin Network Ltd.
Cookie-files
This website uses
cookies
. By continuing to access this website you are giving consent to cookies being used.