News
Ace of the Month - October - Remy van Lierde
Belgian fighter ace Colonel Remy van Lierde fought against the Axis forces as part of the British Royal Air Force over Europe. His qualities as a pilot were rewarded with the Distinguished Flying Cross.
September Ace of the Month - Major Helmut Wick
Born in southwest Germany 1915, Wick was considered to be the embodiment of a stereotypical fighter pilot: confident, aggressive, outspoken and loving the limelight. At the time, he became the top scoring active fighter ace in the world.
Ace Tanker Ion S. Dumitru
Ion S. Dumitru was a Romanian tank commander during World War II. In today's Warrior Profile, we will take a look at his many-sided military career, fighting both with and against the Axis forces.
Dmitry Fyodorovich Lavrinenko
In today's Warrior Profile, we introduce you to Dmitry Fyodorovich Lavrinenko - A Soviet Tank ace credited with a total of 52 confirmed kills.
Ace Tanker Otto Carius
In todays Warrior Profile, we take a look at one of the most renown tank commanders of World War II, the German ace Otto Carius, who scored around 150 vehicles destroyed.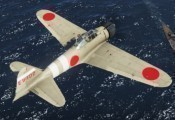 Ace Tanker Wilfred Harris
Wilfred Harris was born in 1911 in Walsall, Great Britain. During the inter-war years, he was part of the 4th/7th Dragoon Guards, a tank regiment.