News
Attention! This news was published on the old version of the website. There may be some problems with news display in specific browser versions.
Tank Races!
---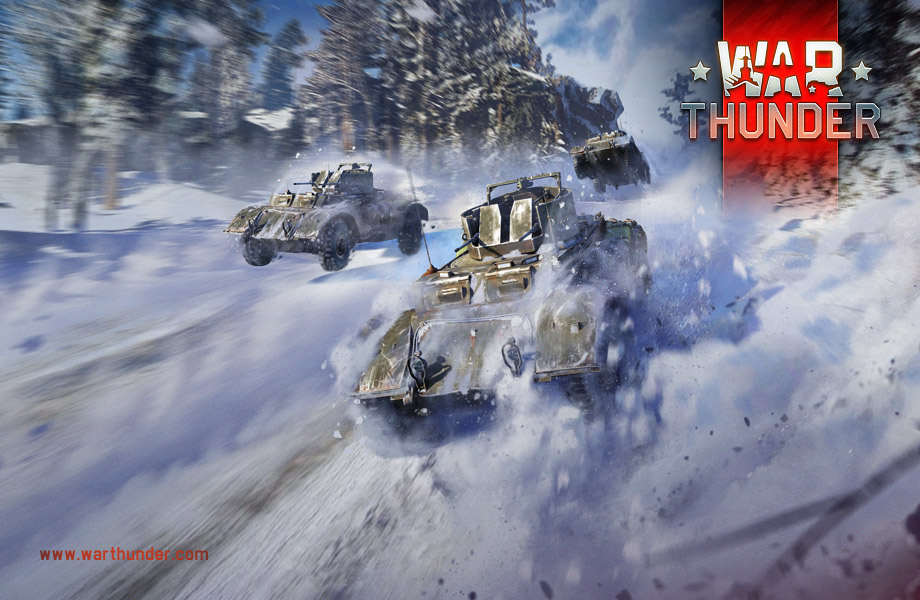 Download Wallpaper: 1280x1024 | 1920x1080 | 2560x1440
---
Roaring engines and chattering brakes. Slippery ice and tricky snow. Sharp turns and high speed.
The tank races are here!
---
From December 26th (14:00 GMT) to December 28th (14:00 GMT)
For the first time in War Thunder! Take part in [Tank Race] Finland event!
---
Tankers, take your seats and get ready - the time has come to compete for the title of the fastest racer on the frozen track of Finland.
To join the event choose any British armoured vehicle and you will be provided with racing RT-1 armoured car with a racing camo *
* special camo will be available only in Work-in-Progress client.
---
HAVE A NICE RIDE!
Discuss on the Forums
Depiction of any real-world weapon or vehicle in this game does not mean participation in game development, sponsorship or endorsement by any weapon or vehicle manufacturer.
© 2019 by Gaijin Games Kft. Published by Gaijin Network Ltd. under the exclusive license. All rights reserved. All trademarks are the property of their respective owners. For all legal matters, please contact —
[email protected]
Cookie-files
This website uses
cookies
. By continuing to access this website you are giving consent to cookies being used.