25 June 2015
M60
M60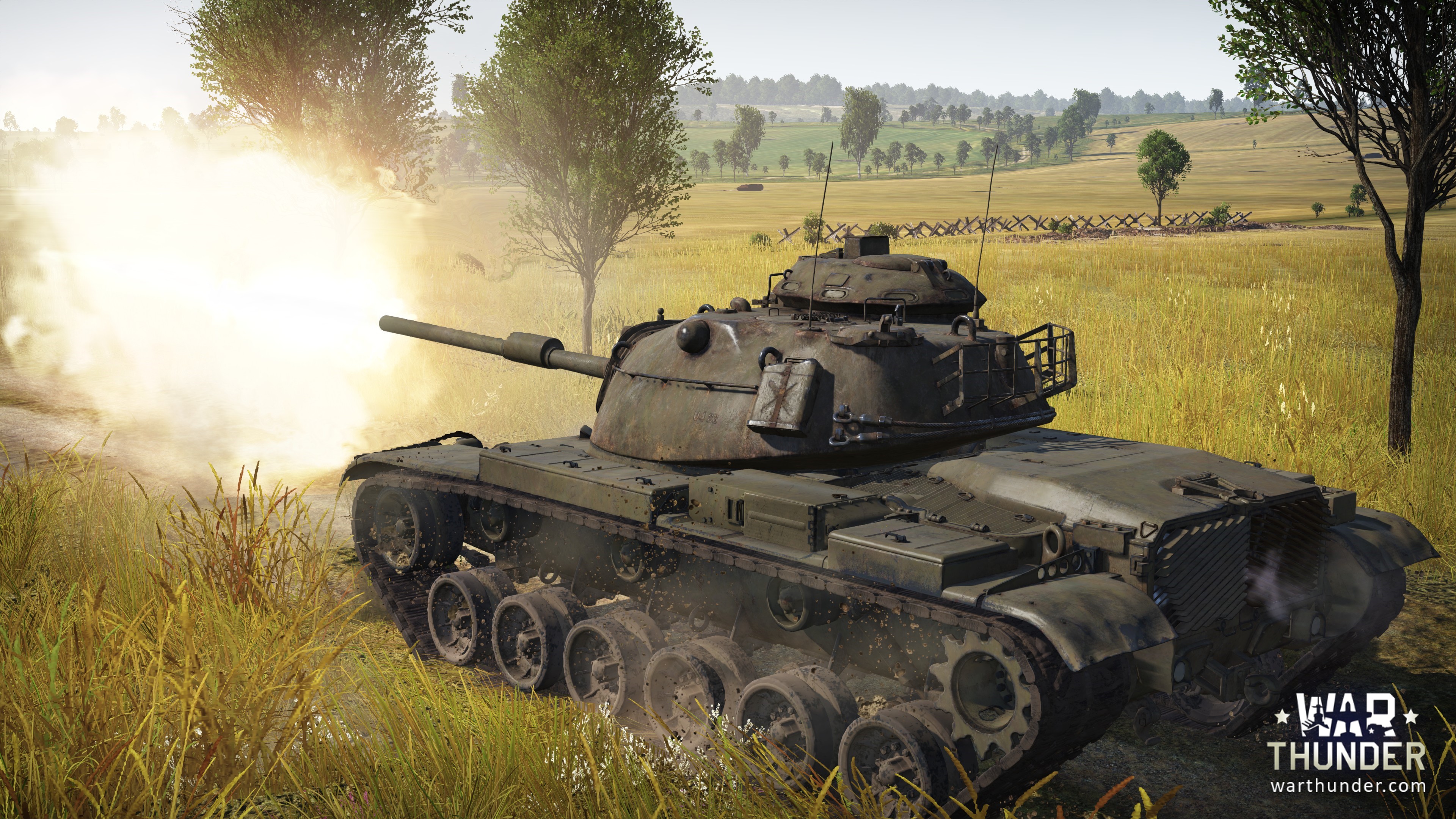 Vyacheslav "BVV_d" Bulannikov, game designer:
The American M60 main battle tank will be a new addition to the American armour tree at rank 5. It has a relatively powerful weapon – a 105 mm rifled cannon with a capacity of 57 shots. This allows it to compete not only with enemy main battle tanks, but also to cause considerable trouble for opposing heavy tanks.
Svetlana Smirnova, artist:
M60 tank replaced M48 Patton III - Patton's cannon was not powerful enough at the moment. M60 has beautiful cast turret and hull forms with impressive armour. Сommander's cupola with viewing prisms is mounted on the turret and that provides panoramic view. All in all many details of M60 are similar to the ones of M48 except only few.
---
The War Thunder Team
Discuss on the Forums
Depiction of any real-world weapon or vehicle in this game does not mean participation in game development, sponsorship or endorsement by any weapon or vehicle manufacturer.
© 2019 by Gaijin Games Kft. Published by Gaijin Network Ltd. under the exclusive license. All rights reserved. All trademarks are the property of their respective owners. For all legal matters, please contact —
[email protected]
Cookie-files
This website uses
cookies
. By continuing to access this website you are giving consent to cookies being used.